Director of INPOSDOM represents the Dominican Republic at the UPU congress in Saudi Arabia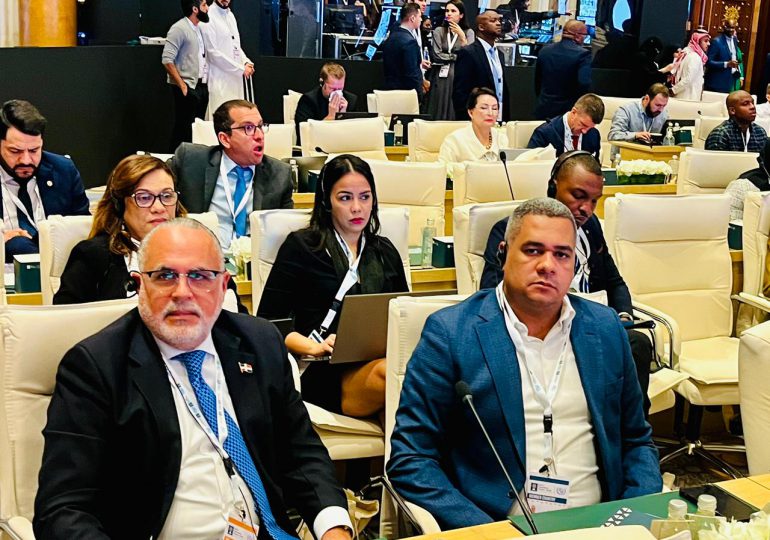 Santo Domingo.- Erick Guzmán, the General Director of the Dominican Postal Institute (INPOSDOM), is currently attending the 4th Extraordinary Congress of the Universal Postal Union (UPU) in Riyadh, Saudi Arabia. This international gathering, taking place from October 1st to 5th, has drawn representatives from 192 member countries of the UPU.
The 4th Extraordinary Congress of the UPU is notable for its proactive approach to addressing shifts in the global postal landscape and exploring potential growth opportunities within the sector. Key topics on the agenda include proposals for enhancing the global postal service's quality, addressing climate change's impact on the postal sector, and addressing urgent matters related to postal logistics and international postal service regulations.
Erick Guzmán, as the head of INPOSDOM, is actively engaging in discussions and proposals related to the World Postal Strategy, with the goal of shaping future rules governing international postal exchanges. The Dominican Republic's participation in this congress underscores its commitment to strengthening and modernizing its postal sector in an ever-evolving global context.
Guzmán expressed his pride in representing the Dominican Republic at the UPU Congress, where he is contributing to discussions and decisions that will influence the future of postal services worldwide, directly impacting the quality of postal services within the Dominican Republic. He highlighted that the Dominican government's payment of a historical debt dating back to 1979 has enabled the country to actively participate in the Congress, granting it a voice and vote. This participation allows the Dominican Republic to access the Quality Improvement Fund provided by the UPU, showcasing the nation's dedication to strengthening its postal system.
During the event, Guzmán held meetings with the UPU's General Director, Masahiko Metoki, and Pablo Valentín Rosario, the Extraordinary and Plenipotentiary Ambassador of the Swiss Confederation and Permanent Representative to the UPU. Discussions revolved around a potential reform project for INPOSDOM, covering technical and administrative aspects. They also agreed to coordinate an official visit by Mr. Metoki to the Dominican Republic at the beginning of 2024.
In his role as the Director of INPOSDOM and as the representative of the Dominican Republic, Erick Guzmán is actively contributing to the formulation of strategies and policies that will shape the future of postal services on a global scale.