Leaders of network that trafficked high-caliber firearms in Licey al Medio are sent to prison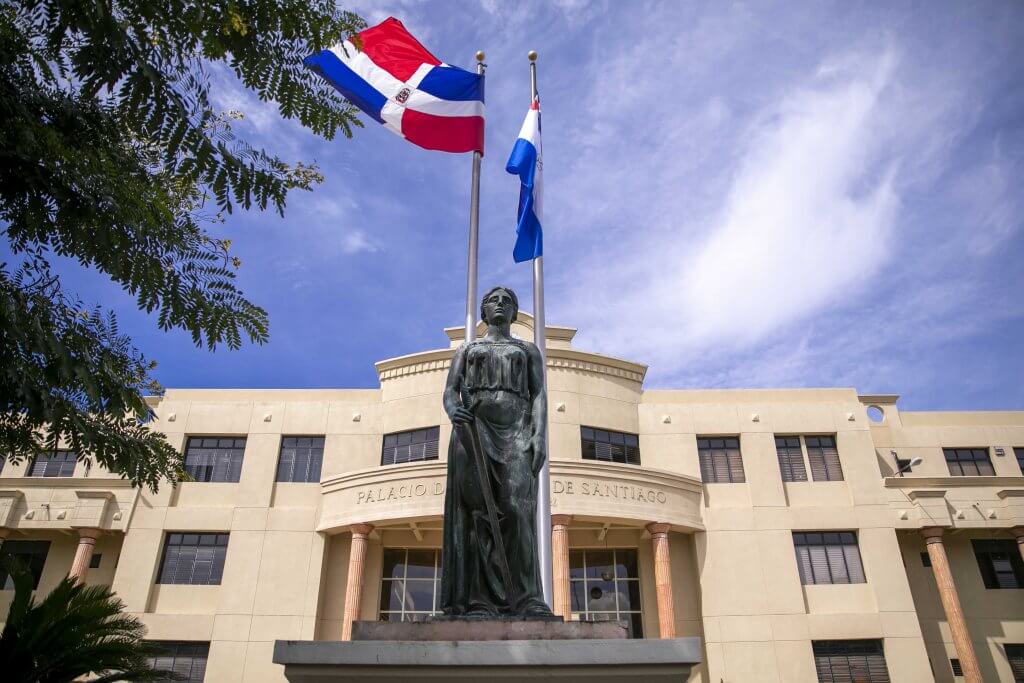 Moca.- A judge in the Judicial Office of Permanent Attention Services has imposed coercive measures and initiated legal proceedings against members of a criminal organization involved in trafficking firearms of various calibers. The operation involved simultaneous raids in the municipalities of Licey al Medio and Moca, led by various prosecution agencies.
The judge ordered preventive detention for 18 months for several defendants, including Hornandys Emmanuel Cruz Almonte, Samuel Ramón Guaba Caraballo, César Emilio Toribio Vázquez, Jayro Diplán Guzmán, Valentin de Jesús Caraballo Guzmán, and Félix Francisco Vásquez Peralta. Rosalba María Estrella was placed under house arrest, and Marcos Diplán Diplán and Sixto Rosario were required to pay a financial guarantee.
The investigation uncovered a network that acquired firearms in the U.S. market and smuggled them into the Dominican Republic through shipping companies. The defendants, many of whom were related, used their homes and their parents' homes as storage centers for these weapons, which were then traded with other organized crime groups.
The raids resulted in the seizure of 18 high-powered pistols, mostly Glock 9 millimeters; 3 revolvers; 2 shotguns; $700,000.00 in cash; vehicles; and electronic equipment. The investigation, which lasted over a year, involved extensive intelligence gathering and tracking of the criminal organization.
More than 10 prosecutors from the Public Ministry in Santiago, as well as special forces like the SWAT team of the National Police and international cooperation from the Federal Bureau of Investigation (FBI) of the United States, participated in the operation.
The defendants face provisional charges for violations of the law governing the control and regulation of weapons, ammunition, and related materials, as well as money laundering. The case underscores the efforts to combat the illegal arms trade and reduce violence in the country.