Lajun wins arbitration case against Dominican Republic; country sentenced to pay US$ 43 million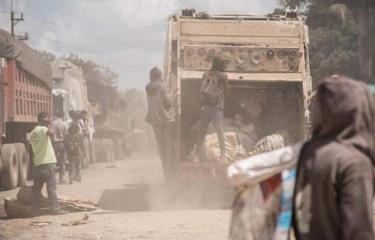 Santo Domingo.- The Dominican Republic is currently dealing with four investment arbitration processes before international organizations, with compensation claims totaling approximately $384.69 million. These cases are being heard at the Permanent Court of Arbitration (PCA) and the International Centre for Settlement of Investment Disputes (ICSID).
These disputes are being managed by the Dominican State through the Ministry of Industry, Commerce, and MSMEs (MICM) and the Vice Ministry of Foreign Trade. These government agencies coordinate the country's defense in disputes stemming from agreements of the World Trade Organization (WTO), International Investment Agreements (IIA), and Free Trade Agreements (FTA).
To handle these cases, inter-institutional cooperation from various Dominican State entities, such as the Legal Consulting Office of the Executive Branch and the Attorney General's Office of the Republic, is being employed.
One of the notable cases is the lawsuit filed by Michael Lee-Chin, a Jamaican national, against the Ministry of Environment and Natural Resources and the Mayor's Office of Santo Domingo Norte before the ICSID. This case involves alleged breaches of the contract for the administration and operation of the Duquesa landfill. Lee-Chin is seeking compensation of $583.6 million and an additional $5 million for moral damages, along with the assumption of all process costs.
The MICM has noted that it is studying the decision issued by the ICSID in this case. The Dominican Republic also faces other disputes, including a lawsuit by Sargeant Petroleum, a case by Yves Martine Garnier for the termination of a contract, and a case by Webuild, SpA (Salini Impregilo, SpA), an Italian company seeking compensation. These arbitration processes involve significant amounts of money and will have implications for the Dominican Republic's international reputation and financial commitments.