Agricultural sector concerned about Haitian dependency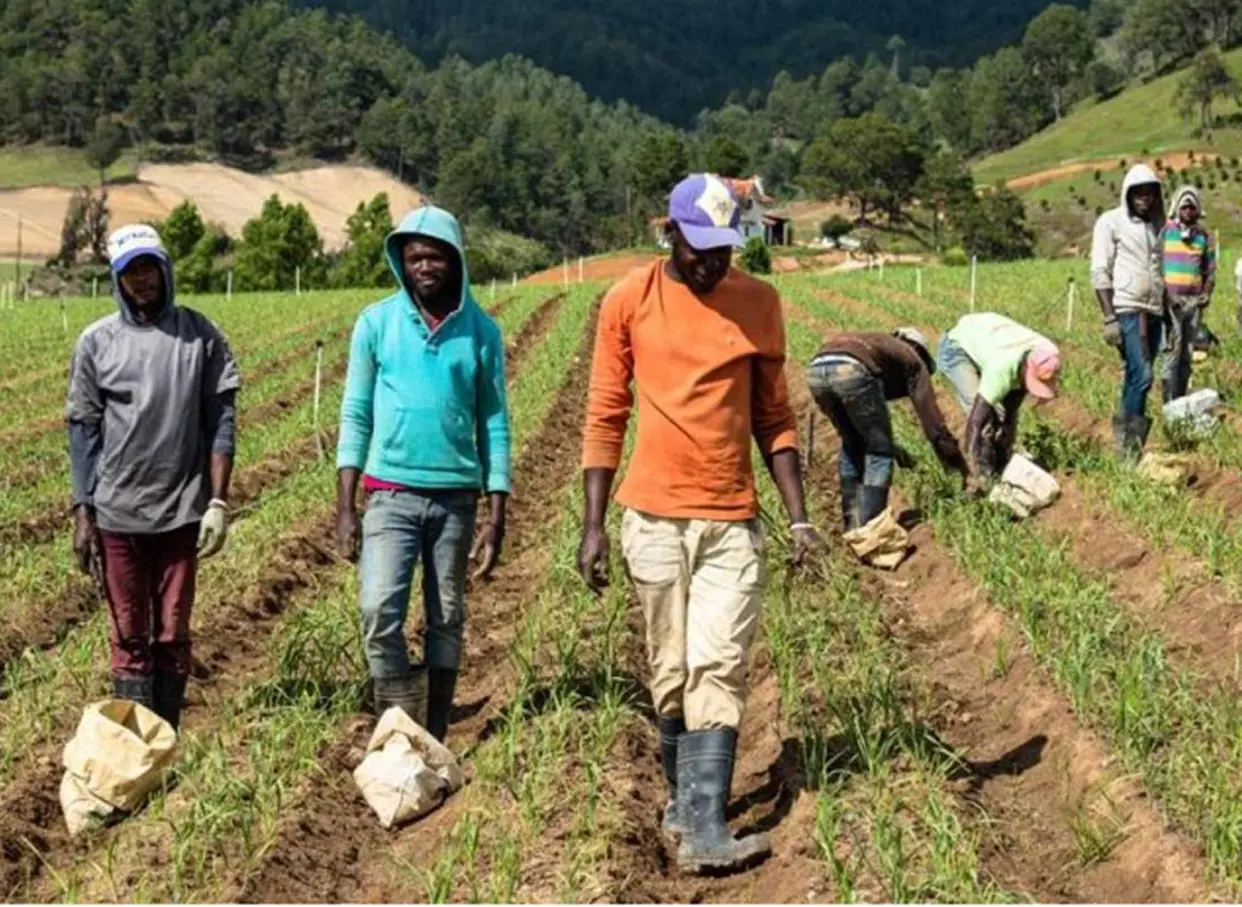 With an average of 262 thousand workers each month, the dependence on Haitian labor has become one of the main concerns of the agricultural sector, and according to estimates of the Dominican Agribusiness Board (JAD), more than 90% of agricultural workers are foreign origin, reaching even 100% in some crops.
José Miguel Macías Hernández states this in the analysis "Characterization of the demand for foreign labor in the rice, bean, and banana crops in the Dominican Republic," published in the journal Estudios Migratorios of the National Institute of Migration (INM).
It points out that the shortage of local labor in agricultural activity has resulted in a dependence on foreign workers, without which the sustainability of national agricultural production and food security could be at risk.
It indicates that the shortage of local labor is because economic development and the digitalization of the media have reduced the profound cultural differences that existed between rural and urban life, making pastoral work less attractive among young Dominicans, who consider agricultural occupations as precarious, unstable, poorly paid and physically intensive.
This is compounded by the informal nature of agricultural work, which makes it less attractive not only for Dominican workers but also for immigrants, as it is a limiting factor in accessing formal employment and regularizing their status.
Macías cites data from the Encuesta Sectorial Agrícola (ENAGROT), which collected information from workers on 711 farms located in the provinces of Barahona, Duarte, Espaillat, La Vega, San Juan de la Maguana and Valverde.
Seventy percent of the farms had more than 200 tareas, of which 41% were rice, another 41% banana, and the remaining 18% beans. A total of 2,578 workers were interviewed, of whom 60.4% of those interviewed were born in Haiti, while 39.6% were born in the Dominican Republic.
Another fact cited is the wage gap between local and foreign workers, between 10% and 18% in favor of natives. "The difference in salary is presumably a consequence of a higher incidence in the hiring of national workers for specialized technical work," he says.