President says he would improve public policies in the country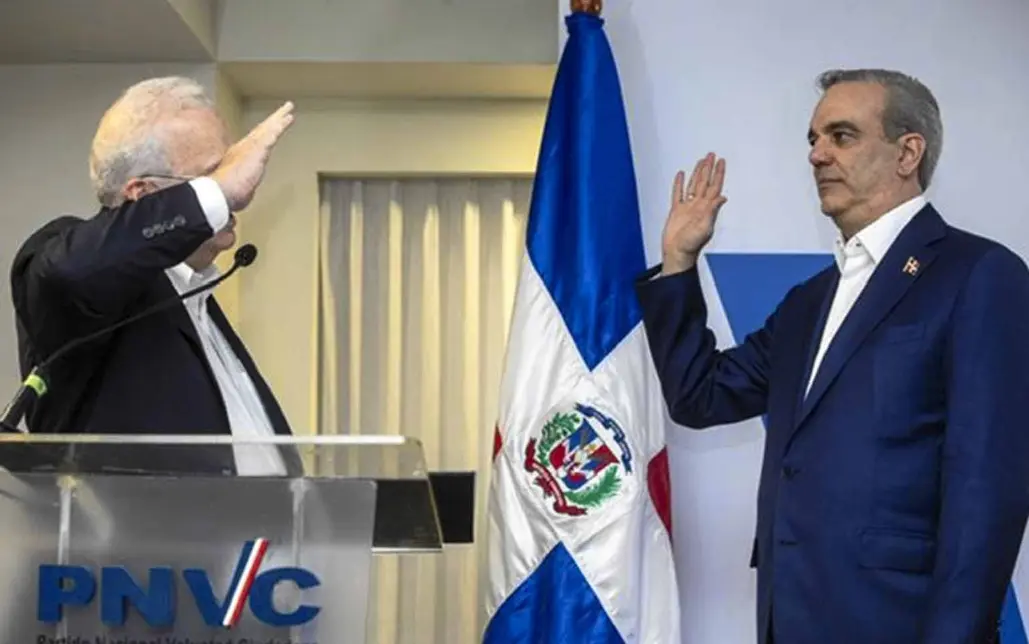 Santo Domingo.- After being proclaimed yesterday as presidential candidate for the Partido Cívico Renovator (PCR), President Luis Abinader promised that if he continues to lead the nation, he will build more houses, consolidate social aid, deliver more property titles, continue transparency, and generate more jobs.
The president was also proclaimed to be the presidential candidate of the Liberal Action Party (PAL), Popular Democratic Party (PDP), National Citizen Will (PNVC) and the Christian Democratic Union (UDC).
Abinader welcomed the PCR to "the family of change," to which he will delegate specific regional tasks to help in the "splendid victory" he will have in February and May of next year.
He considered that for the Modern Revolutionary Party (PRM) and allies, the campaign would not be challenging because there is his government work, even in the most difficult moments that any president has had to govern.
Amid the pandemic
Abinader recalled that he took office amid the most challenging pandemic ever in the world, with implications in health and the social and economic spheres.
However, he pointed out that when it was believed that the world was coming out of COVID-19, Russia invaded Ukraine, which distorted raw materials, including the prices of oil, natural gas, and fertilizers, which his government decided to subsidize to mitigate inflation and have a lesser impact on the Dominican population.
The head of state said that despite the adversities, the government doubled the number of people receiving social assistance.
For example, he said he increased from one to two million insurance for catastrophic risks, especially for the neediest people who have cancer, and that in the three years of administration, he has built more houses than any other for the benefit of the most disadvantaged, especially women.
"No other administration had ever delivered more than 50 thousand property titles in three years to bring tranquility and peace to those who occupy State-owned land," he said.
Assembly
Last week, President Luis Abinader was proclaimed presidential candidate of the Alternative Democratic (Moda) and Green Socialist (Pasove) parties. The expectation is that between 18 and 20, recognized political organizations will carry the leader as their presidential candidate for the 2024 elections.