Yesterday the mosquito eradication operation was held in neighborhoods of Villa Duarte, in SDE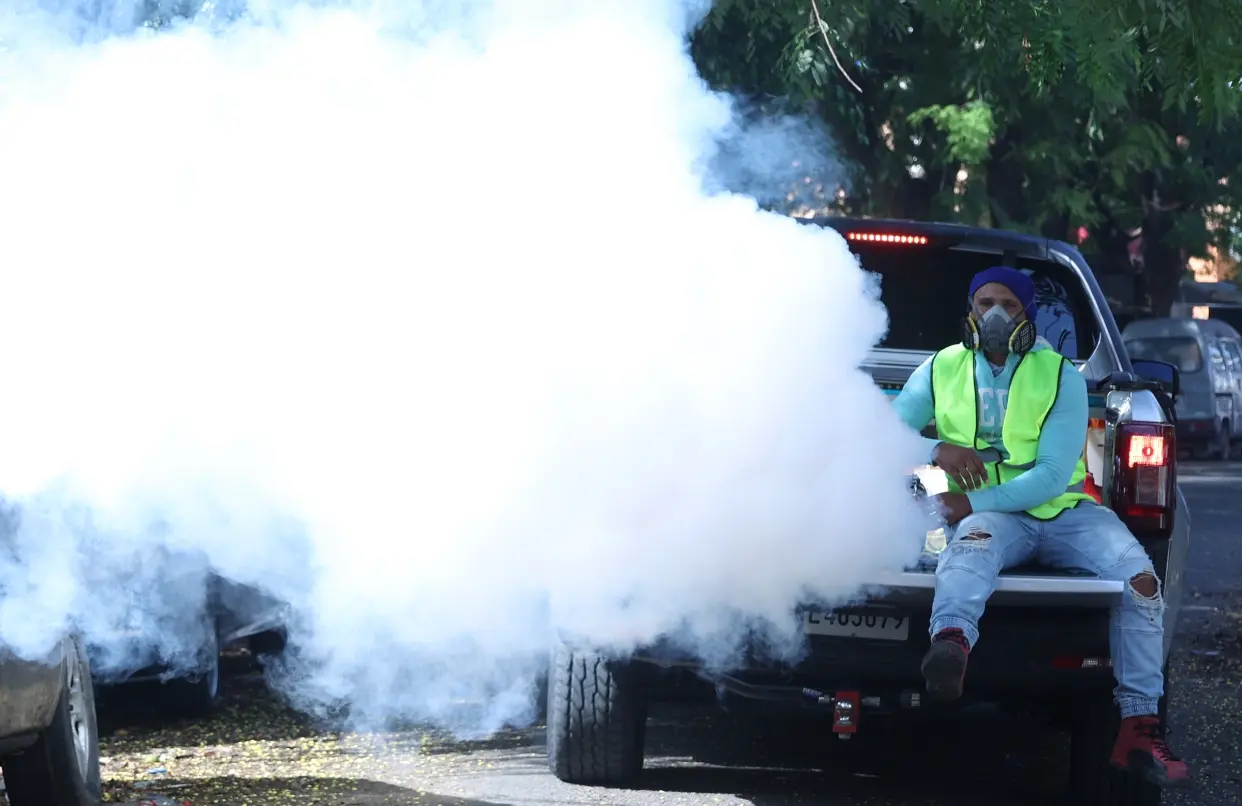 Fumigation in Villa Duarte
Santo Domingo East—The authorities continued on Friday to carry out campaigns against the Aedes aegypti mosquito that causes dengue fever in the Simónico, Maquiteria, and other neighborhoods in the Villa Duarte sector of Santo Domingo East, with fumigation, cleaning, and the distribution of mosquito nets.
José Iván Encarnación, President of the Dominican Foundation for Integral Development, highlighted the measure taken by the Presidential Commission to support neighborhood development since a fortnight ago, a girl died of the disease in that area.
He thanked the President of the Republic, Luis Abinader, for instructing the director of the Commission for Neighbourhood Development, Rolfi Rojas, to intervene in the neighborhoods of Villa Duarte in alliance with civil society organizations.
"We are carrying out an unprecedented operation in terms of fumigation, cleaning of streets, avenues, alleys and gullies to eliminate the reservoirs where the larvae multiply and then become the mosquito that produces dengue fever," he said.
He informed that, in addition to dengue, the operation prevents other diseases such as malaria, leptospirosis, chikungunya, and other illnesses that attack marginalized sectors.
In addition to the operation against dengue and other diseases, the Commission for Neighbourhood Development will impact dozens of houses in poor condition in Simonico with the replacement of roof floors paving of alleys, as well as the intervention of the gullies.
Joel La Ho of the Simonico neighborhood council highlighted the workday because it would prevent other children from dying of dengue fever, in addition to the announcement by Rolfi Rojas to start next week in the continuation of the workday with the repair of houses in poor condition.