Extensive beach cleaning day conducted in Puerto Plata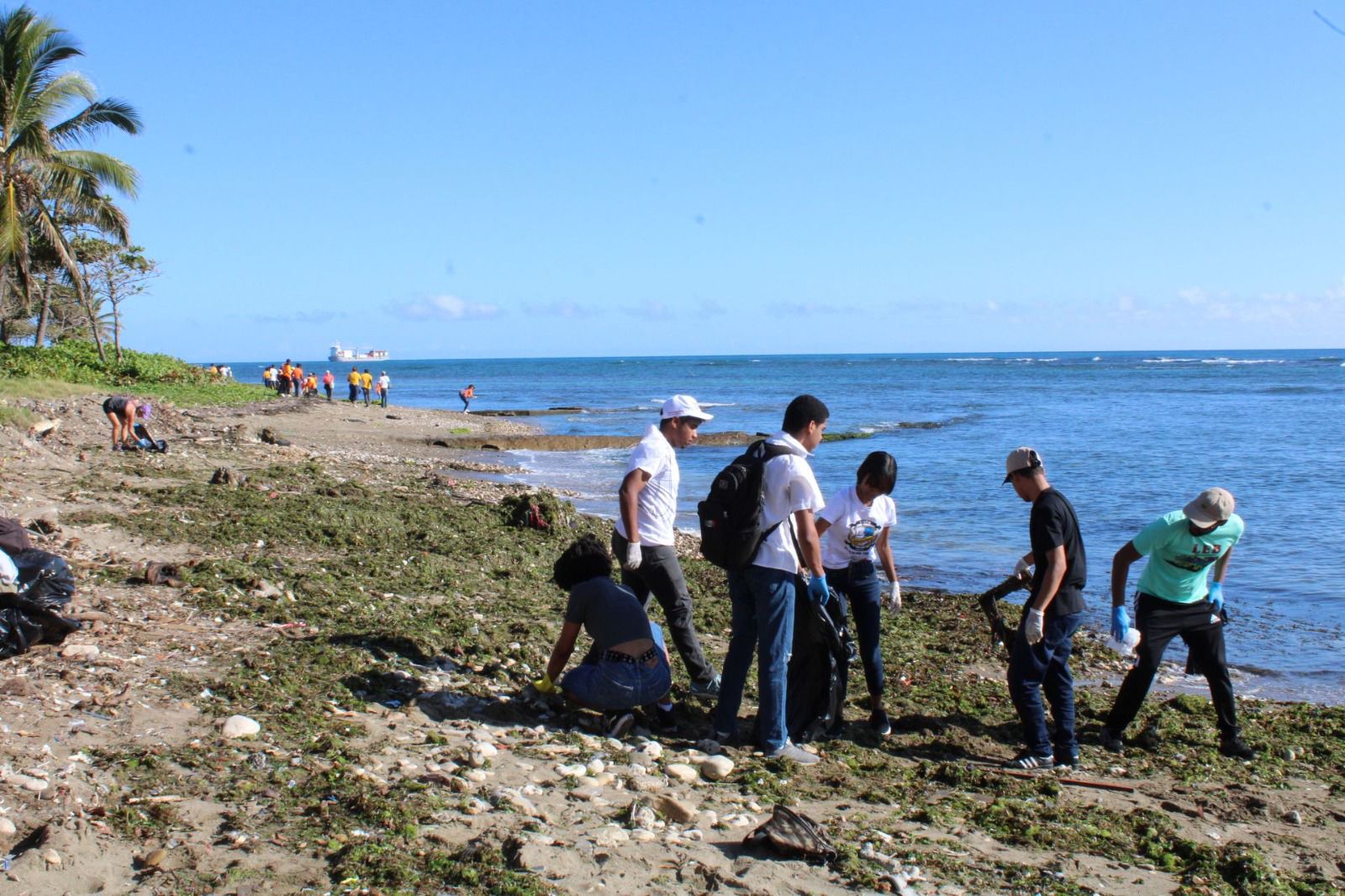 GBC Farmacias, the Raymond Rodríguez Foundation, the Municipal Mayor's Office, and the Clean Ocean Foundation carried out an extensive beach cleaning day on the coast of Puerto Plata in commemoration of World Earth Day. Volunteers from the entities involved collected thousands of units of solid waste from the Malecón tourist city, which had been polluting the coast.
The executive vice president of GBC Farmacias, Raymond Rodríguez, emphasized that the initiative was part of the company's social responsibility and commitment to environmental protection and preservation. He added that water and natural resources are critical and need protection for the present and future generations. The municipal mayor Roque García applauded the GBC pharmaceutical group's initiative and contribution to the development of Puerto Plata.
Johan Manuel Bierd Vásquez, the president of the Clean Ocean Foundation, thanked the support of GBC Farmacias in keeping the northern province's coasts and beaches clean. GBC Farmacias, together with the Raymond Rodríguez Foundation and Océano Limpio, installed a new circuit of Biobardas at the mouth of the ravine of the Puerto Plata boardwalk to prevent the contamination caused by solid waste, which reaches the Atlantic Sea.
The new tool will hold garbage and enable staff to remove it, keeping the beaches of the area waste-free and suitable for vacations. The deputy mayor of Puerto Plata, Kenya Desangles, the executive director of the Raymond Rodríguez Foundation, Máximo Romero, and other coordinators of the entity were also present during the cleanup operation.