Espaillat heads House moment of silence for NYPD Officer Miosotis Familia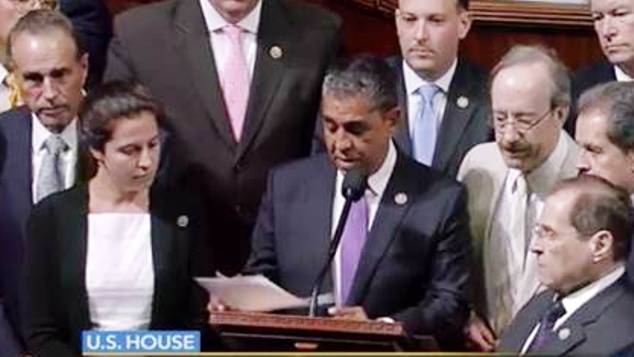 Washington.- Rep. Adriano Espaillat (NY-13) led House Members on the floor during a moment of silence for fallen NYPD Officer Miosotis Familia, who was killed in the line of duty earlier this month:
"It is with both sadness and pride that I rise today to honor the memory of a leader, a hard worker, and an outstanding member of our community. Officer Miosotis Familia served in the NYPD for 12 years and grew up in Washington Heights in Manhattan. On the 4th of July, her life was tragically taken in an act of violence. Her mother, Adriana, was one of her best friends, and the two constantly spent time together," Espaillat said.
"Officer Familia had three children of her own, Genesis, Delilah, and Peter – and she gave them all the love her mother had given to her. Today Officer Familia's legacy lives on through her family, the police officers of the 42nd precinct, and all the other loved ones she leaves behind."
"My New York colleagues and I stand here on the House Floor to salute Officer Familia, as well as other officers who have been killed in the line of duty – including State Trooper Joel Davis. And I now invite my colleagues to join me in a moment of silence in their honor," Espaillat added.