AES Dominicana Foundation cuts ribbon on rehab center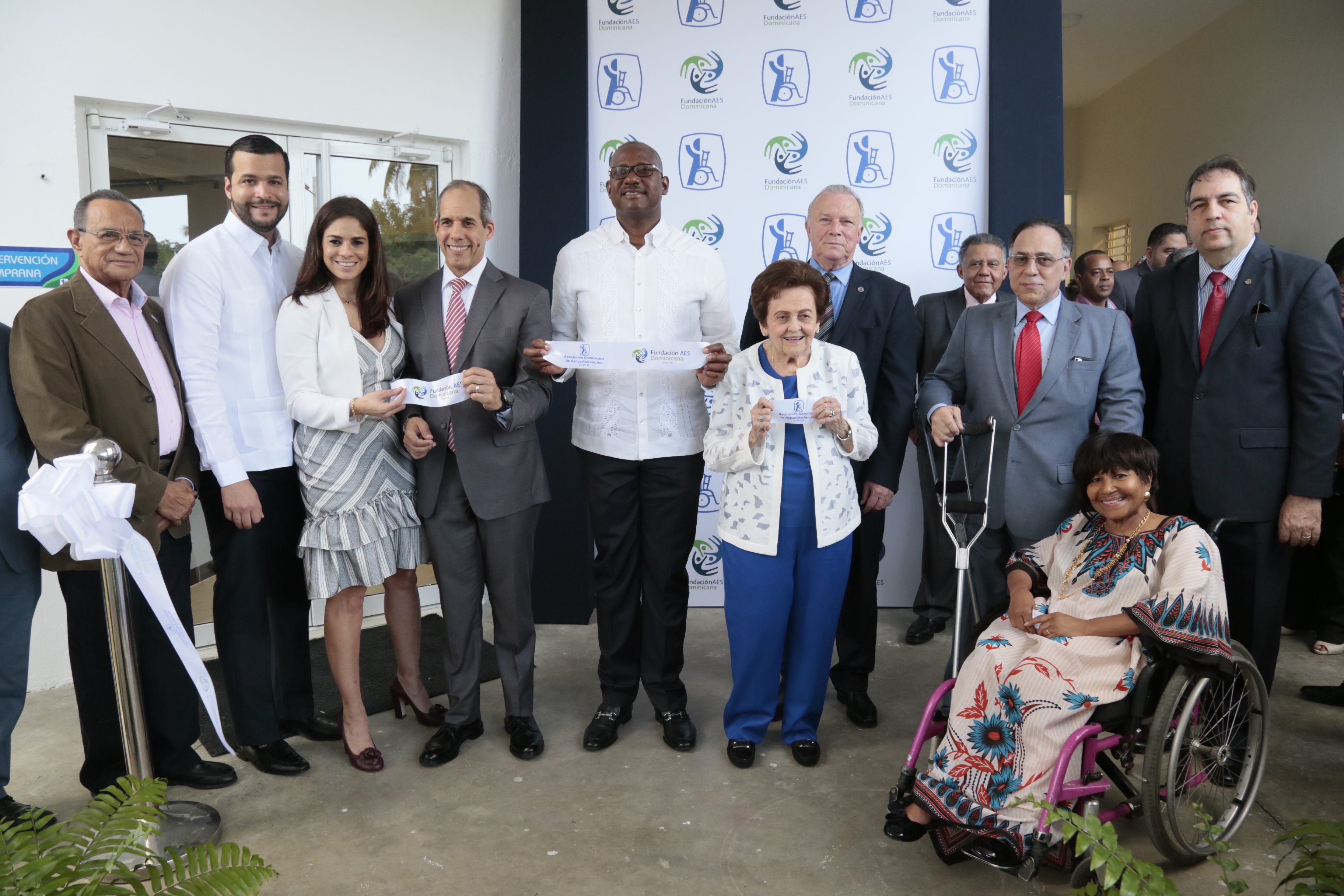 Edwin De Los Santos, fourth from left.
Press Release
Santo Domingo Este.- The AES Dominicana Foundation and the Dominican Association of Rehabilitation (ADR), opened on Tuesday a new community rehabilitation center in the Ensanche Ozama, Santo Domingo East, to provide medical care to people with disabilities.
The center has a children's recreation area, a circuit area for walking and outdoor exercises, a multipurpose room, a parking area with separate parking for people with disabilities, among others.
Edwin De los Santos, president of AES Dominicana, said that the objective of this project is to support the key areas for the development of the community such as health, education, culture and the environment.
"The center seeks to become that place where people with disabilities and neighbors who require some rehabilitation treatment can meet their needs," he said.
He pointed out that the Dominican Rehabilitation Association will be in charge of managing the center and transferring services from its old facilities to the center. He said that this will help provide a better service to the community.
For her part, Mary Pérez Marranzini, president and founder of the Dominican Rehabilitation Association, said that the center will be integrated by a team of professionals, technicians and support staff that work on behalf of disabled people and the community in general.
"This rehabilitation center will contribute to improve functional repertoires, skills and dexterity from early childhood, and forge better opportunities for social, educational, productive and employment inclusion of people with disabilities," she said.
She stressed that the philosophy of rehabilitation is based on respect for the dignity of the human being
"That is why we are concerned about making greater efforts to improve the quality of specialized care and the adaptation of physical spaces, so that patients receive their treatments in comfortable facilities," Pérez said.
She stressed that this center generates 15 new jobs for residents of the area.
While Alfredo Martinez, mayor of Santo Domingo East, described as "very important" this rehabilitation center.
He acknowledged that in Santo Domingo Este there are many deficiencies, especially for people with disabilities who need rehabilitation therapies.
"This work that is being inaugurated today is an act of love and here there are many shortcomings, one of it is that people who have some kind of disability do not have where to get their therapy and thanks to the vision of AES Dominicana today we have this rehabilitation center," the official said.