Wimbash Summer Jam rocks Cabarete Beach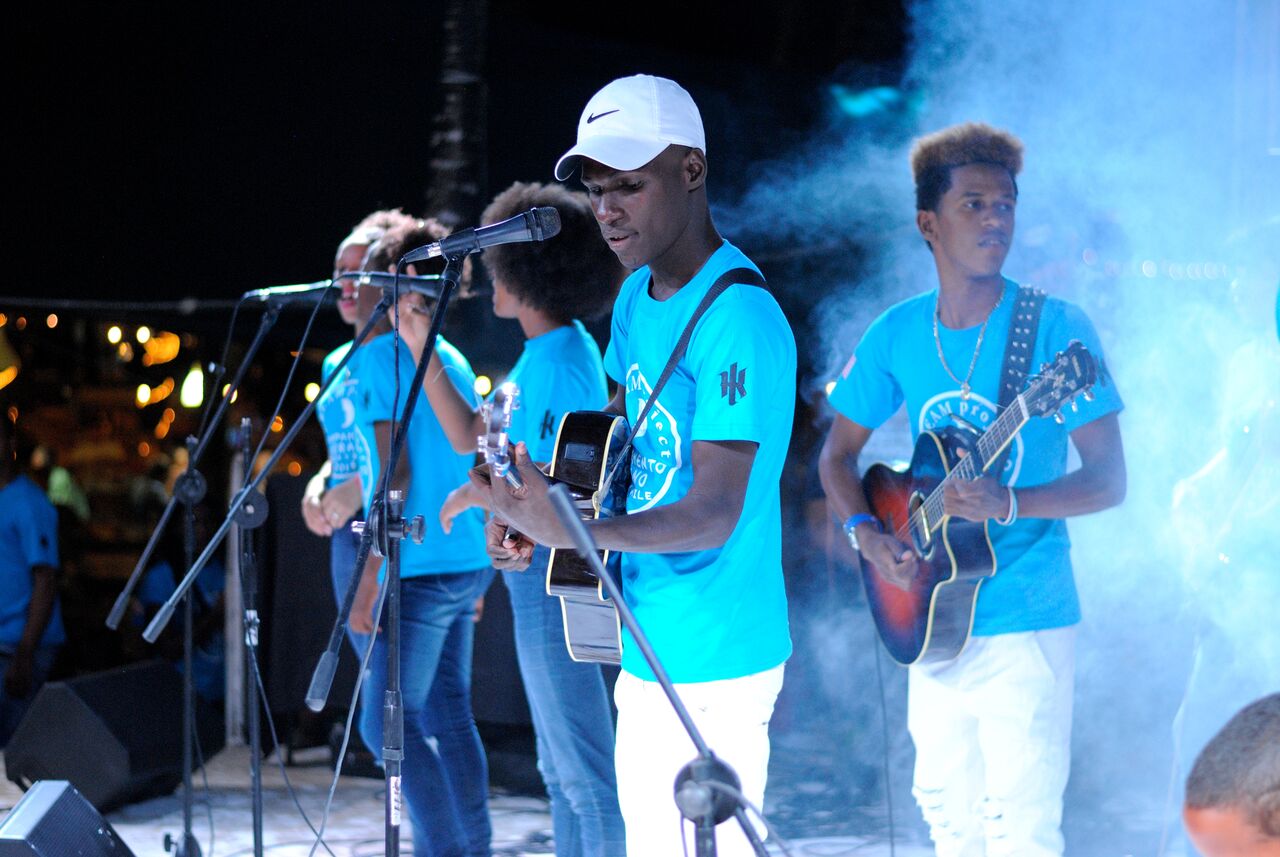 Cabarete, Dominican Republic.- It's summer, time for music, dance and high quality education! Local youth, parents, artists, community members, responsible businesses and the US Embassy joined forces with the DREAM Project in their annual benefit concert to improve the lives of thousands of children and youth in the Dominican Republic.
The annual Wimbash Summer Jam was held on June 23rd at Onno's, Cabarete Beach. This exclusive, free community event is a cultural exchange through art, poetry, dance and music.
The show began with a musical presentation from the DREAM Contemporary Music Program, followed by the DREAM Bachata Academy, the only program in the world promoting this unique form of Dominican music, a jewel in the crown of DREAM and the country.
These young Dominicans have played in New York, Santo Domingo and several television media outlets this year and their fame is growing rapidly.
After a presentation by Marx Haubey & El Milagro Afro Antillano, the Havikoro crew and young DREAM participants took to the stage. The evening ended with the first performance in the Dominican Republic of the stars of the Broadway play School of Rock, Brandon Niederaur and Raghav Mehrotra, with Doug Wimbish, putting on a performance for the ages.
The focus of the event was the DREAM Dance and Music Camp, a free, community based program held by DREAM and the US Embassy the week leading up to the show. This educational and cultural exchange was funded by the US Embassy, with the goal of sharing different forms of artistic expression in a safe and healthy environment.
The Havikoro group and other artists led workshops through dance and poetry classes in preparation for the Wimbash Summer Jam.
This year's sponsors, supporting DREAM and innovative education programs, include: The US Embassy, Onno's, Velero Beach Resort, L'Agence, Hotel Magnifico and Gordito's Fresh.