Actor 'weds' a tree to protest deforestation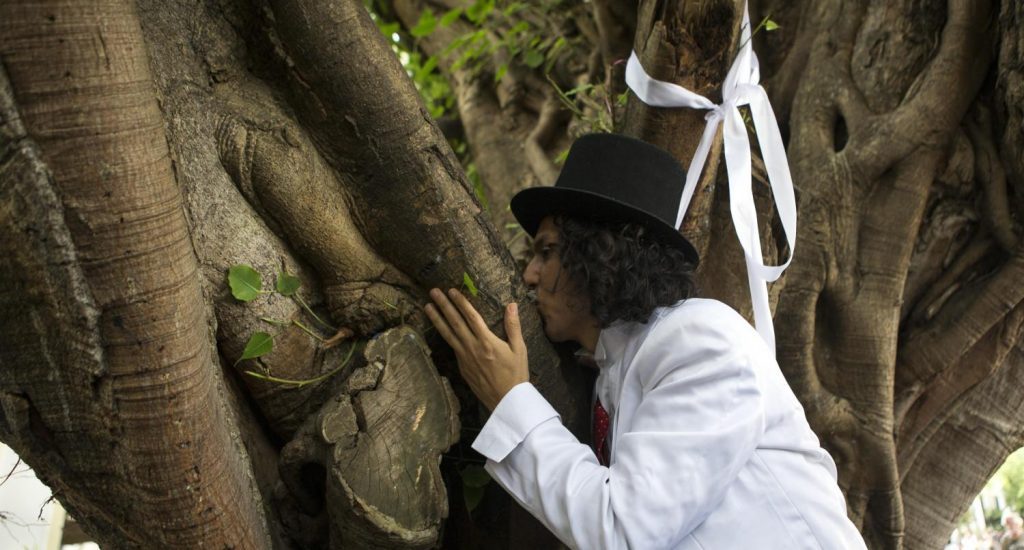 Santo Domingo.- Peruvian actor Richard Torres on Sun. "married" a tree in the Dominican capital's Colonial City to draw attention to the "indiscriminate" felling of trees in the country and in the world, EFE reports.
In the unusual ceremony which attracted dozens of onlookers in Colón park a few meters from the of Santo Domingo's colonial-era Cathedral, Torres placed a ring on the tree and told a "judge" that "I do" to the nuptials.
"We have come to Santo Domingo to perform our wedding number 17 and we will not stop until we establish a new Guinness record, with 100 ceremonies like this," the actor told Efe.
Torres was helped by several Dominican actors, who served as "maid of honor  and "best man" in the "wedding."