US envoy heads donation to Sosúa's Jewish Museum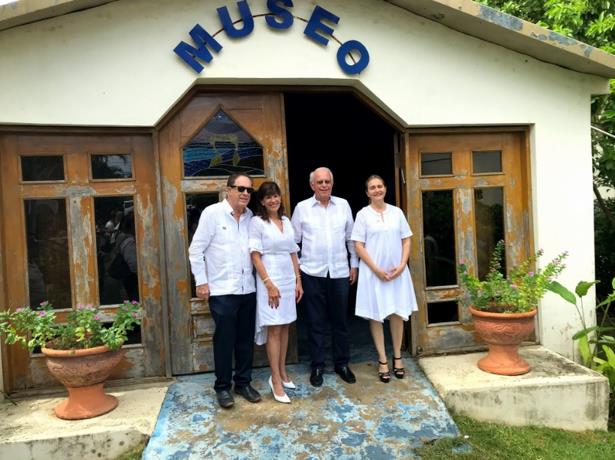 Photo Listin Diario
Sosúa, Dominican Republic.- US Ambassador, Robin Bernstein, on Fri. delivered to members of the Kehilat Benei Israeli Synagogue a donation US$80,000 to benefit the Jewish Museum of Sosúa, Puerto Plata, to preserve, conserve and digitalize the Museum's collection.
The donation is from the Ambassadors Fund for Cultural Preservation (AFCP), which is sponsored by the United States Government to support the preservation of the cultural heritage of other countries.
This Fund, established by the US Government in 2001, offers resources to countries that are selected through a hard-fought international competition, to execute cultural preservation projects.