American rapper Tekashi 6ix9ine arrested in Samaná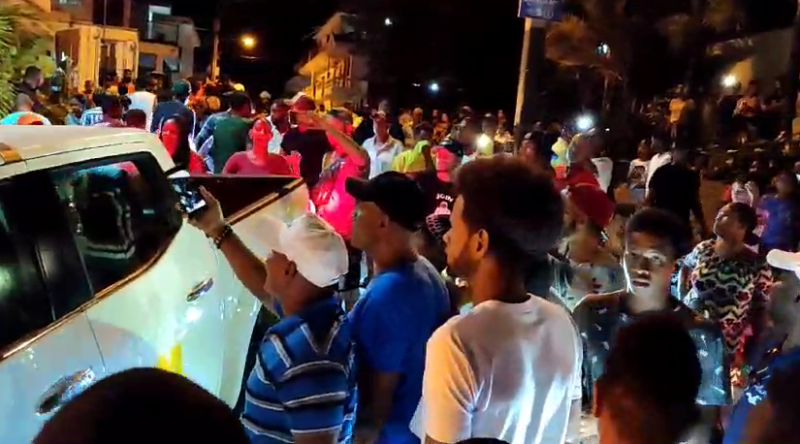 Samaná.- Mexican-American rapper Daniel Hernández, known as Tekashi 6ix9ine, voluntarily surrendered to authorities as confirmed by jurist Andrés Toribio Jr. It was revealed that authorities were waiting for a search warrant to enter Hotel Balcones del Atlántico, where Tekashi was located in Sánchez, Samaná, on Duarte Street at the corner of Uruguay. During this time, they communicated by phone, and the artist agreed to surrender to the authorities, a decision recommended by Toribio.
Currently, Tekashi is being transported to the province of La Vega, where he will be detained, with hopes of reaching an agreement between the parties involved.
An immigration order had been issued against Tekashi, preventing him from leaving the country. He was accused of assaulting producers Cristian Anthony Rojas and Nelson Alfonso Hilario García at the Diamond 'La Music Recording Studio Mafia.' The incident reportedly stemmed from a jealous outburst, with Tekashi misleading his partner, Yailin, into believing he was in Miami when he was actually in the Dominican Republic. Yailin was recording her album at the studio.
Tekashi is facing charges under articles 265, 266, 307, and 309 of the Dominican Penal Code, related to the assault on Cristian Anthony Rojas and Nelson Alfonso Hilario García.