New Air Europa Santo Domingo-Madrid flight features Boeing Dreamliner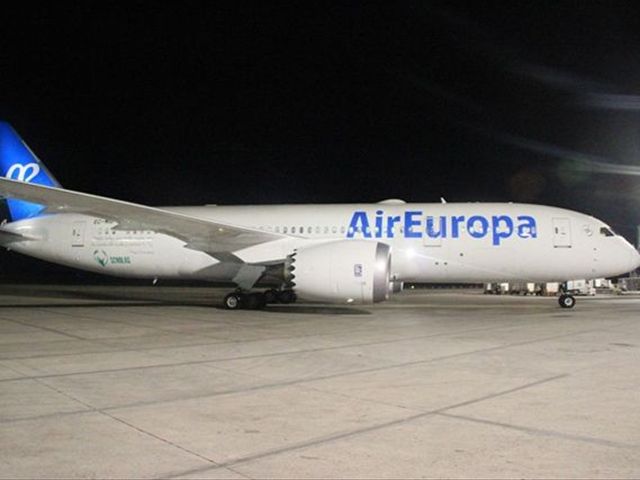 Santo Domingo.- Air Europa CEO Juan Jose Hidalgo (PepeHidalgo) on Sunday announced a new daily flight to the Dominican Republic with 787-800Dreamliner jets, which he affirms cuts operating cost, making the SantoDomingo-Madrid route more competitive.
The next-generation Boeing aircraft reduces the Madrid-Santo Domingo flight time one hour each way, the aviation tycoon said, quotedby listin.com.do. He said Air Europa paid US$200 million, as part of a plan to revampits 54-plane fleet by 2022.
The Boeing 787-800 will arrive in Santo Domingo October 31and will fly to Madrid that same day. "It's very spacious and the peoplewho are on this plane will notice the difference, as it has a sound which doesn'tallow hearing any noise either internally or externally," said Hidalgo.
He added that the estimated cost to replace Air Europa's entirefleet is more than US $6.0 billion.