Abinader inaugurates second stage of Taino Bay cruise port in Puerto Plata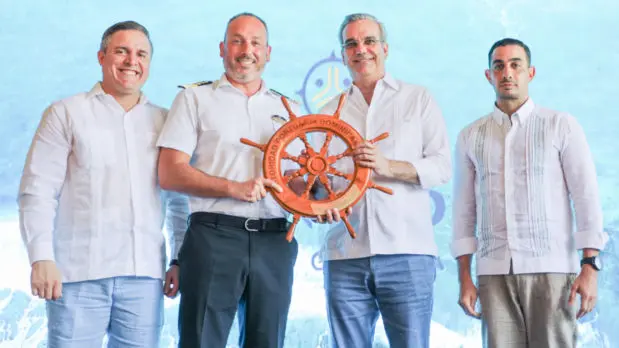 Puerto Plata. – President Luis Abinader led the inauguration of the second phase of the Taino Bay tourist and cargo terminal, with an investment of more than USD 15 million.
Upon his arrival, the president stopped to greet tourists of various nationalities at the terminal, which received two cruise ships with more than 8,000 passengers this Friday.
During the ceremony, President Abinader highlighted that the Dominican Republic is on its way to becoming the Caribbean country with the most cruise tourism, with 1,311,000 passengers in 2022 and a projection of almost two million by 2023.
He also highlighted three other cruise port projects developed in Samaná and Cabo Rojo to consolidate the tourism sector further. To this, he added that between the Port Authority and the Ministry of Tourism, the bidding process for a tourist pier in Barahona, which will complement Cabo Rojo in Pedernales, has already begun.
"We are supporting all initiatives, we are pro-business, we are pro-jobs, and we are pro-development," emphasized the governor.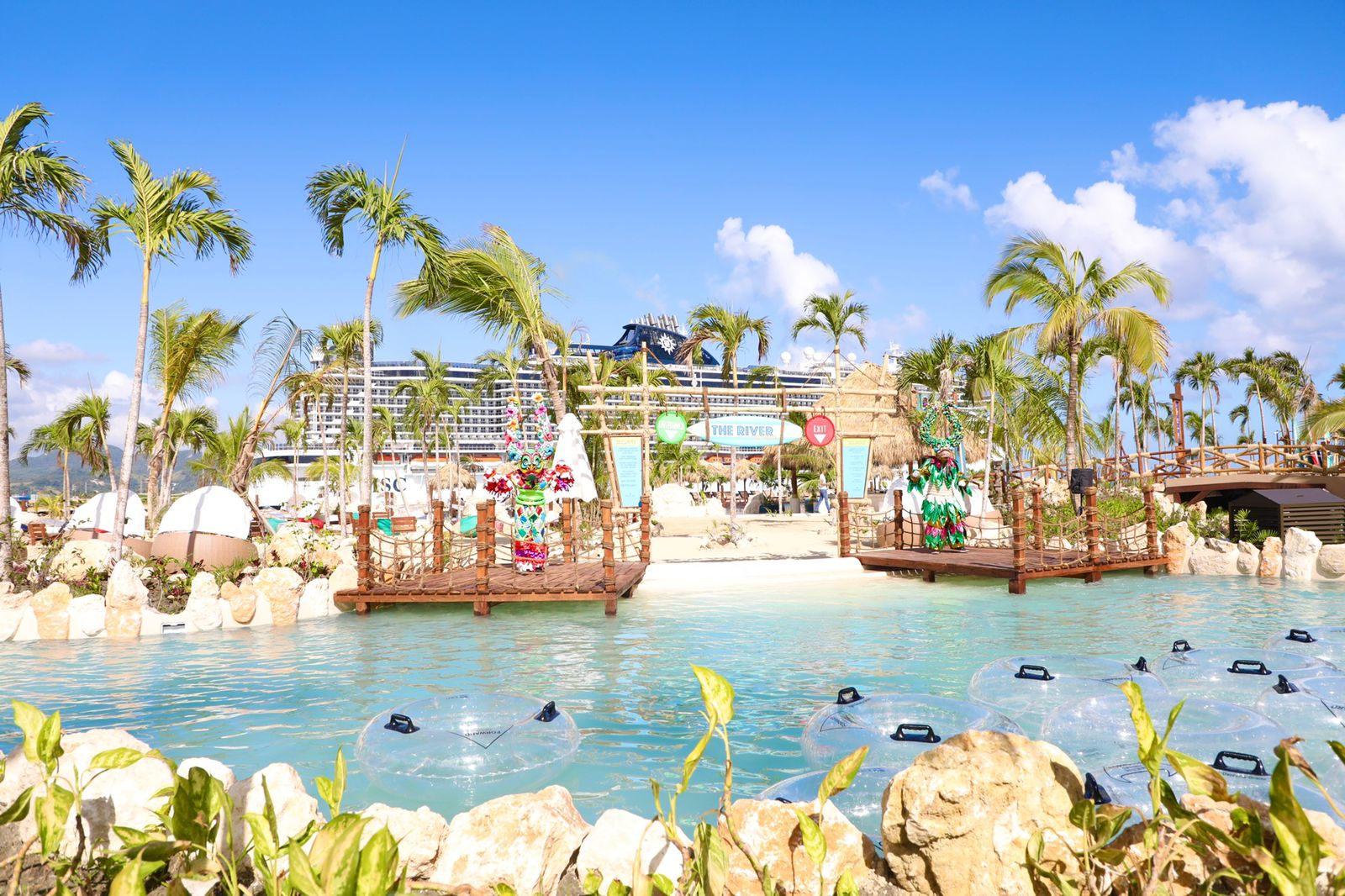 Second stage of Taíno Bay
With this second stage, more than 450 direct jobs will be added to the port, as well as a drop-off area for passengers, two restaurants, 26 commercial establishments, a swimming pool with a bar, a lazy river as a recreational space, and three bars.
This will provide more and better amenities for cruise passengers and help maintain the dynamism and potential of tourism in the province and the entire region.
Taíno Bay has attracted a large number of passengers, exceeding 300,000 in 2022 and projecting another 750,000 for 2023, "with an income of more than 100 million dollars for the region," said Mauricio Hamui, CEO of ITM and Taíno Bay.
Seven cruise lines arrive at this terminal, with three berths and a capacity for some 14,000 cruise passengers.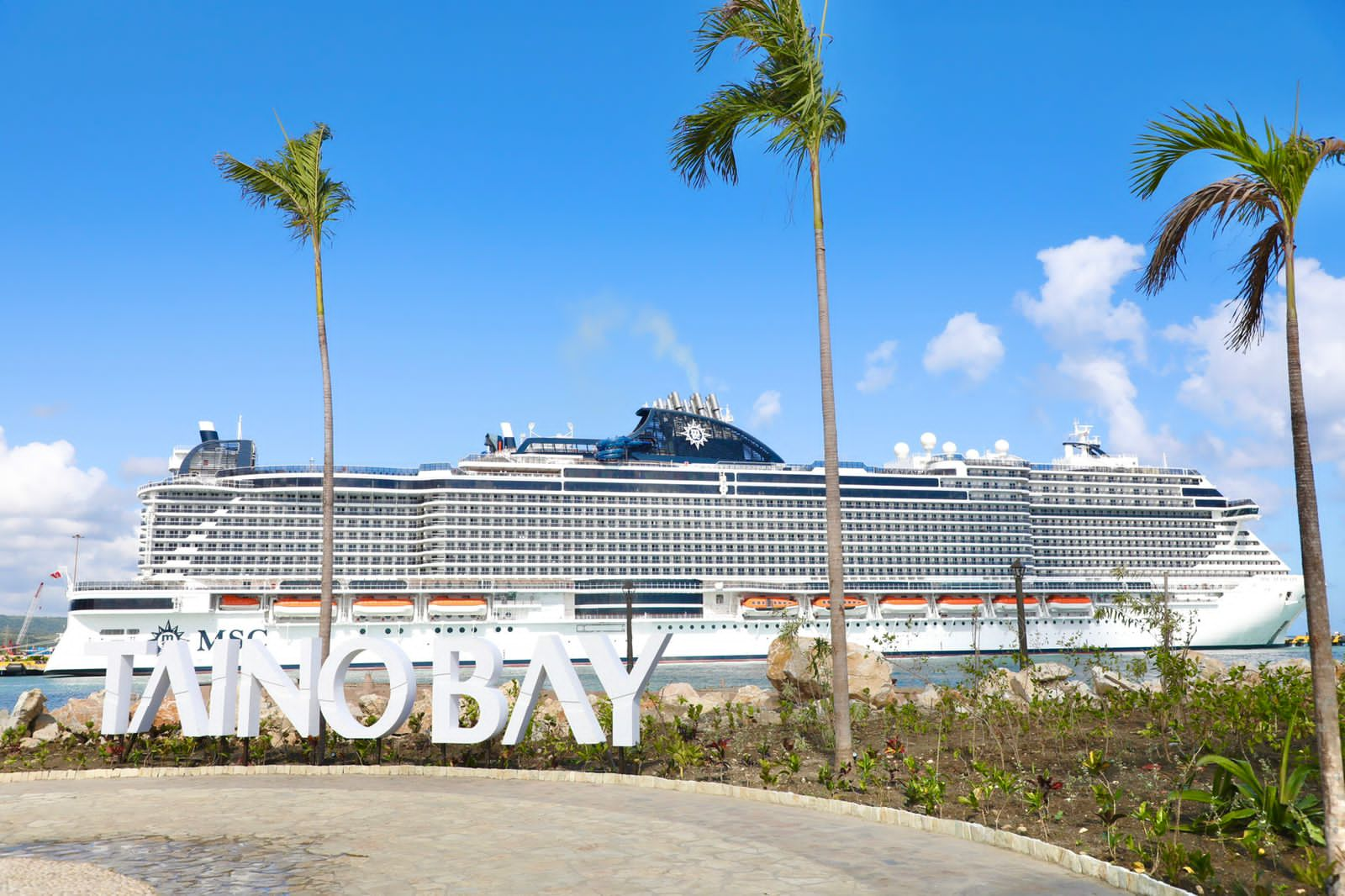 Third phase announced
Hamui also announced that together with the Ministry of Culture, they are working on the third stage of the port, for which the infrastructure of the San Felipe Fortress will be rehabilitated.
He also indicated that the port would open its facilities for the enjoyment of the families of Puerto Plata on Sundays when there are no cruise ships.
Eight cruise terminals by 2025
By 2025, "the Dominican Republic will go from 3 to 8 cruise terminals, 3 of which already receive Oasis type cruise ships," said the director of the Dominican Port Authority, Jean Luis Rodríguez.
"We received in 2020 three cruise terminals that were not operating due to the COVID-19 pandemic, and only one of them had the capacity to receive Oasis-type cruise ships. Today we have Taíno Bay, with two stages in operation, we are building Samaná Bayport and Port Cabo Rojo, in project together with the DGAPP, we have Arroyo Barril, and we are working on a proposal for Barahona."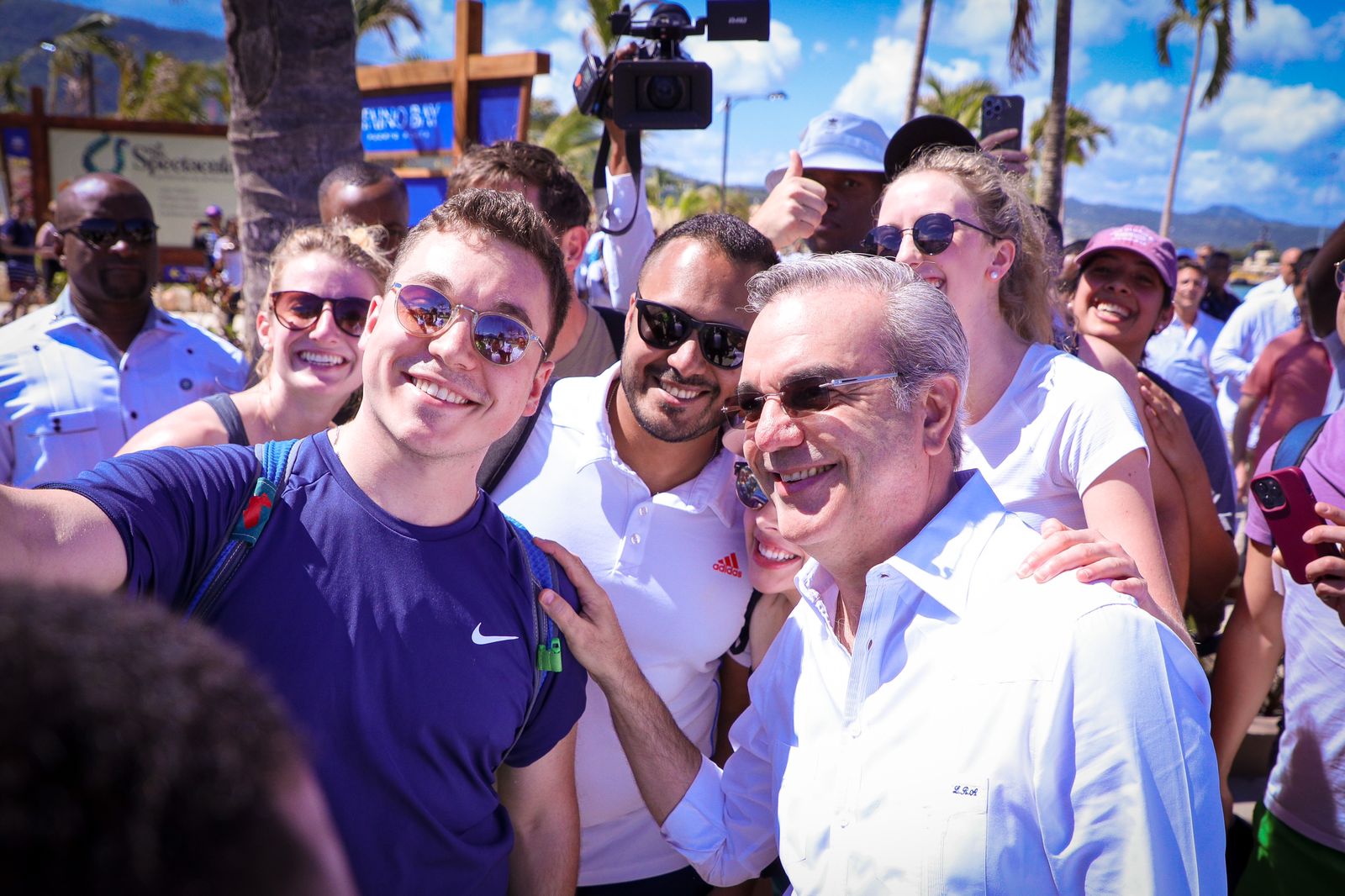 Meanwhile, the general manager of Banco de Reservas, Samuel Pereyra, said that "this work conveys a message of solidarity to the Government and private enterprise, of commitment, confidence and optimism in them, and with their current clients and potential investors in the sector."
Also present were the Administrative Minister of the Presidency, José Ignacio Paliza; Minister of Tourism, David Collado; Minister of Culture, Milagros Germán; Minister of Industry and Commerce, Víctor "Ito" Bisonó; Governor Claritza Rochtte; Senator Ginette Bournigal; Mayor Diómedes Roque García, and Vice Minister Igor Rodríguez.
Also present were the director of Public-Private Alliances, Sigmund Freund; the president of the Board of Directors of APORDOM, Alejandro Campos; and Vice Admiral Ramón Gustavo Betances, DR Navy, among others.