Puerto Plata landmark: for the first time 5 cruise ships arrive simultaneously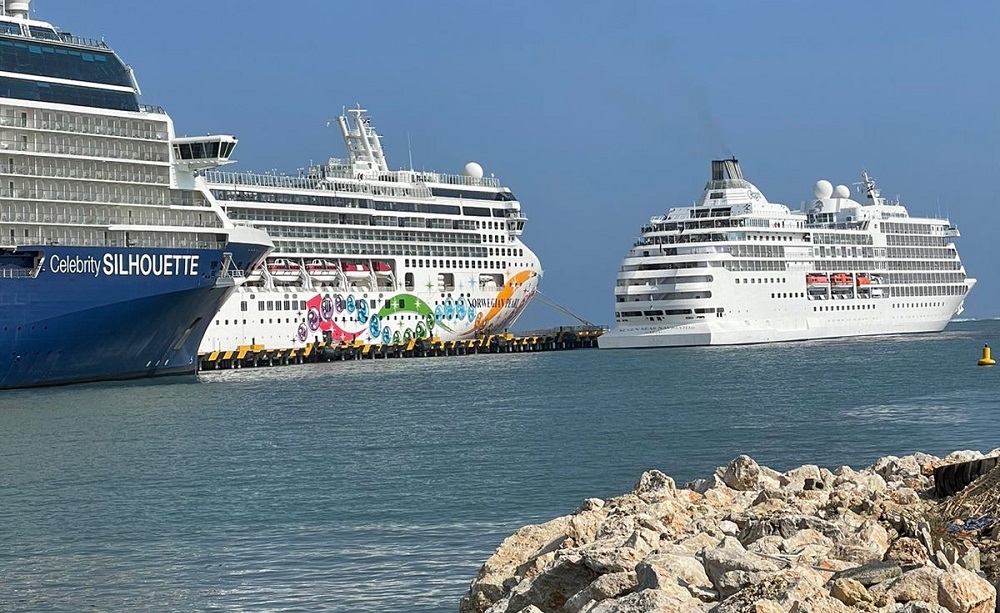 A total of 19,883 cruise passengers arrived on Wednesday, March 15 of this year, in the province of Puerto Plata, which received five cruise ships simultaneously for the first time in its history.
Of the five, three entered through the tourist port of Taino Bay, while two entered through the terminal in the bay of the municipal district of Maimon, Amber Cove.
At the ITM Group's port, Taino Bay, three cruise ships were received simultaneously for the second time; the Seven Seas Navigator with 494 passengers and 362 crew members; the NCL Pearl with 2,165 passengers and 1,080 crew members; and the Celebrity Silhouette with 2,859 passengers and 1,207 crew members.
Meanwhile, at the Amber Cove terminal, the Carnival Mardi Gras with 6,381 passengers and 1,754 crew members and the Rotterdam with 2,616 passengers and 965 crew members, according to the regional director of the Ministry of Tourism (Mitur), Atahualpa Paulino.