Mitur and Minerd sign agreement to bring tourism to schools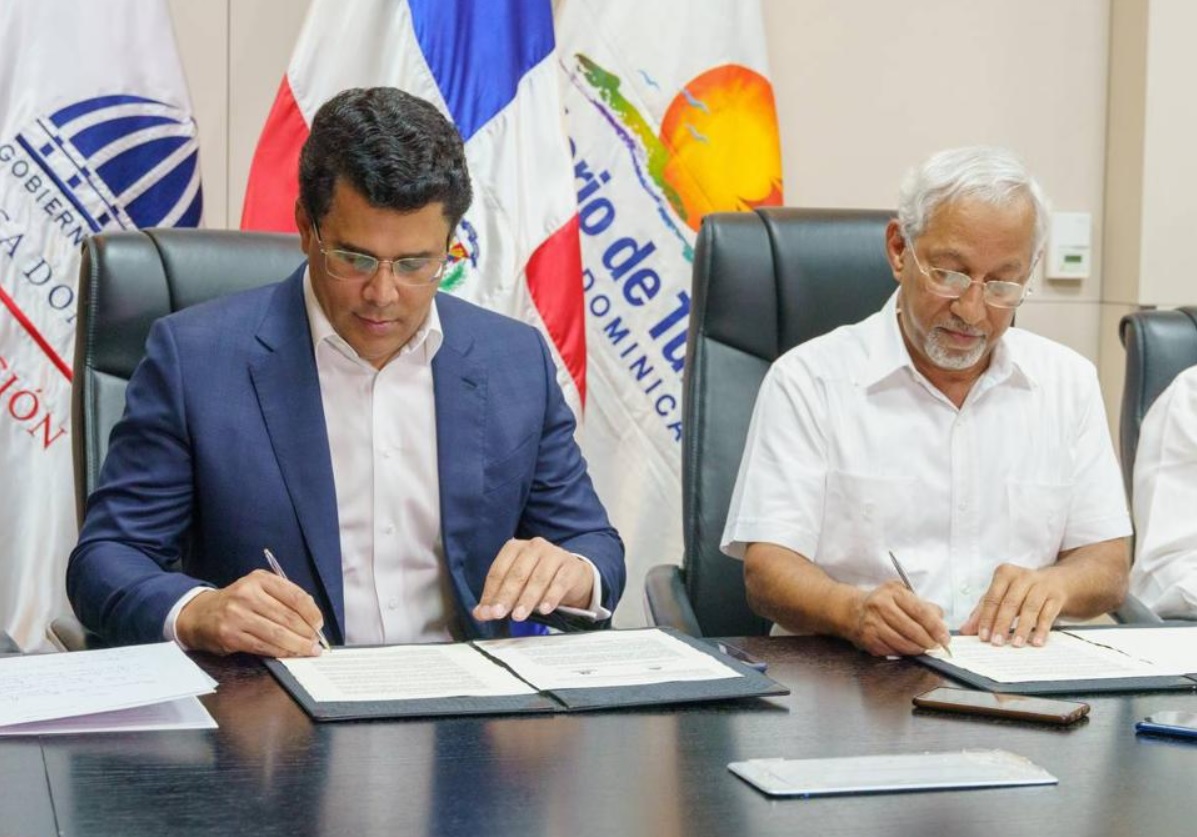 Ministers of Tourism and Education. (External source)
Santo Domingo.- The ministers of Tourism, David Collado, and Education, Ángel Hernández, signed an agreement this Monday between their respective institutions to bring tourism to schools and strengthen the subject in high schools and polytechnics where it is taught.
The purpose of the agreement is to join efforts for the promotion, learning and creation of a civic culture in support of tourism at the different levels and modalities of the pre-university education system nationwide, especially in the country's main tourist destinations.
To broaden the scope of the partnership, both institutions signed additional protocols establishing a work plan, an annual budget and the human resources involved, among other points.
Minister Collado stressed that the agreement is a guarantee to turn the Dominican Republic into a powerful force of tourism in the Caribbean and, for this, it is necessary to instill in students the importance of this sector for the country.
For this, the theme of tourism must be strengthened in schools, high schools and polytechnics that the Ministry of Education has throughout the country.
The Education Minister valued the signing of the agreement, given the impact of the tourism sector on the economy: "Tourism is not only an activity where people come just to have fun and see the beach, it is also a cultural and historical activity, it is a contribution to development," said Hernandez.
Through the agreement, the Ministry of Education (Minerd) is committed to integrate tourism as an elective in high school, as well as to incorporate in the pre-university system the teaching of the skills required to develop enterprises.
The commitment also includes formulating proposals and providing services in the tourism sector, offering and facilitating training activities in this area and implementing training programs and continuous updating of teachers in this area.
The Ministry of Tourism (Mitur) is committed to provide the Minerd with the assistance of specialists in this sector and the required information, as well as the implementation of the agreed work plan and the design and updating of the training and to collaborate with the educational institution in the updating of the curricula of the Technical Professional modality.
It will also carry out a survey to detect the training needs of the tourism sector that will be used for the design of the training and its inclusion in the educational system.
In addition, it will collaborate and serve as a channel to manage with the private sector the technical or economic contributions to develop the project in the areas and productive subfields of tourism, and facilitate internships for students graduating from the educational offer of the Technical Professional modality in its dependencies and collaborating institutions of Mitur.