Collado reveals new date to regularize Airbnb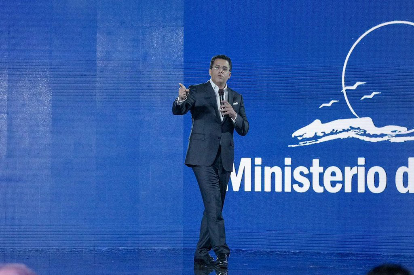 Santo Domingo.- The Minister of Tourism, David Collado, has announced that in October, the final phase of discussions will be reached to establish an agreement aimed at regulating vacation rental platforms like Airbnb within the Dominican Republic.
Collado acknowledged the growing presence of Airbnb in the country's accommodation rental sector, with the platform currently offering a total of 93,000 rooms. He emphasized that while these platforms can be regularized by the Ministry of Tourism (Mitur), the ministry cannot directly collect taxes from them.
Collado reiterated that the forthcoming agreement in October will focus on regulating the rental rooms, ensuring that the platform's offerings align with reality, and prioritizing the safety and quality of services for tourists.
Concerning the tax payment, Collado clarified that responsibility lies with the DGII (General Directorate of Internal Taxes). He noted that the tax is not to be paid by Dominican citizens but by Airbnb itself, and he emphasized that Airbnb has shown willingness to cooperate with this tax requirement. This represents a significant step forward in this regulatory process, as reported by Diario Libre.