President inaugurates Cabeza de Toro tourist and fishing dock, a nursing home and a CTC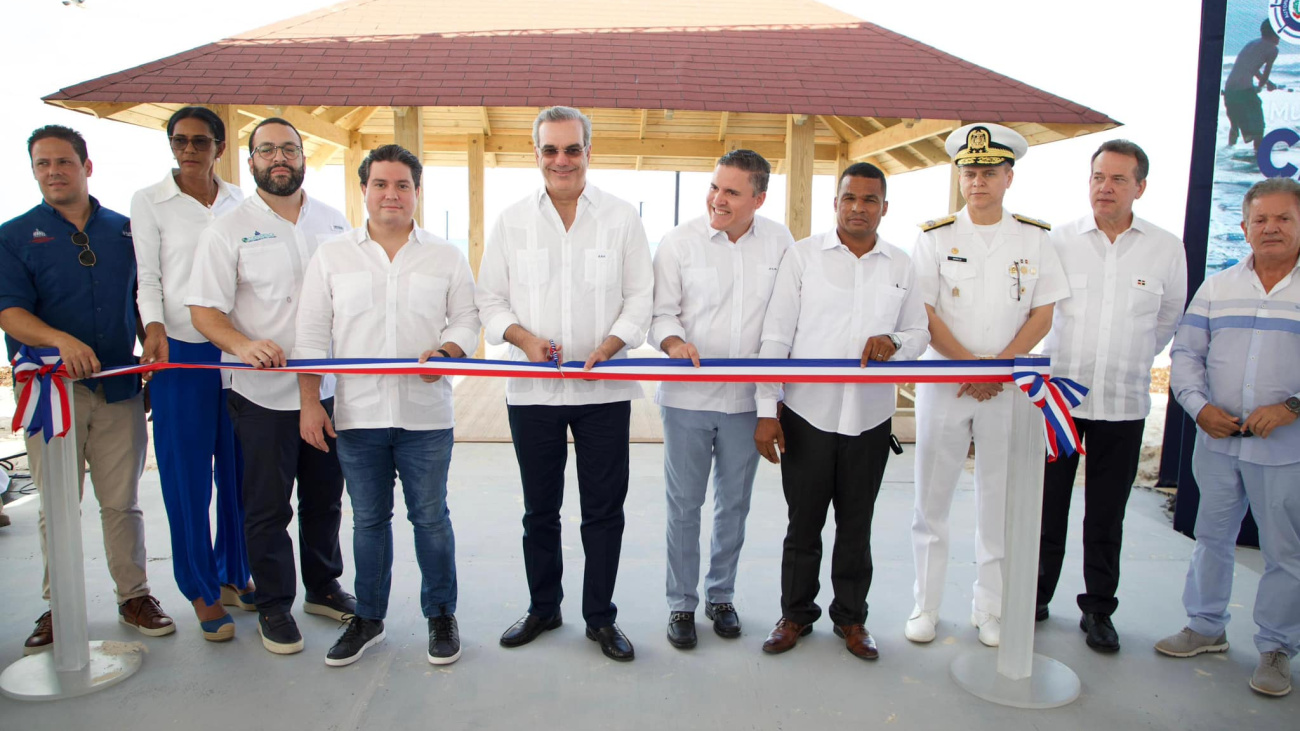 Punta Cana.- On Wednesday, President Luis Abinader conducted a series of inaugurations in the province of La Altagracia, showcasing the government's dedication to various sectors. First, the President, alongside Jean Luis Rodríguez, the Executive Director of the Dominican Port Authority (APORDOM), opened the Cabeza de Toro Tourist and Fishing Dock.
This facility is expected to benefit approximately 30,000 registered fishermen nationwide and enhance the living conditions of the local community.
Following that, President Abinader, in collaboration with José García Ramírez, the Executive Director of the National Council for the Aging (CONAPE), unveiled a modern reception center for the elderly in San Rafael de Yuma.
This move is part of a broader plan to make the community more elderly-friendly, ensuring seniors can age with dignity and autonomy. The facility boasts modern amenities, bedrooms, and spaces for workshops and training courses.
Additionally, the President inaugurated a Community Technology Center (CTC) in San Rafael del Yuma, representing an investment of over RD$20 million pesos. The CTC aims to offer training in digital marketing, cybersecurity, cell phone repair, programming, internet skills, and computer assembly and repair, among other skills. This initiative will benefit more than 4,500 young people, equipping them with valuable skills for their future.
The President also participated in other significant events, including the inauguration of the Eastern Industrial Park, the opening of a new branch of Almacenes Unidos in Punta Cana, and the 46th Meeting of the Technical Commission (RCT) of the International Labor Organization (ILO) and Cinterfor.
During the latter, President Abinader emphasized the country's low unemployment rate, noting that 34% of the new jobs created last year were given to young people starting their careers.
These initiatives and projects reflect the government's dedication to improving the lives of citizens, promoting economic development, and providing educational and employment opportunities across various sectors in the Dominican Republic.