Abinader highlights Europe's leadership in tourism investment with US$5 billion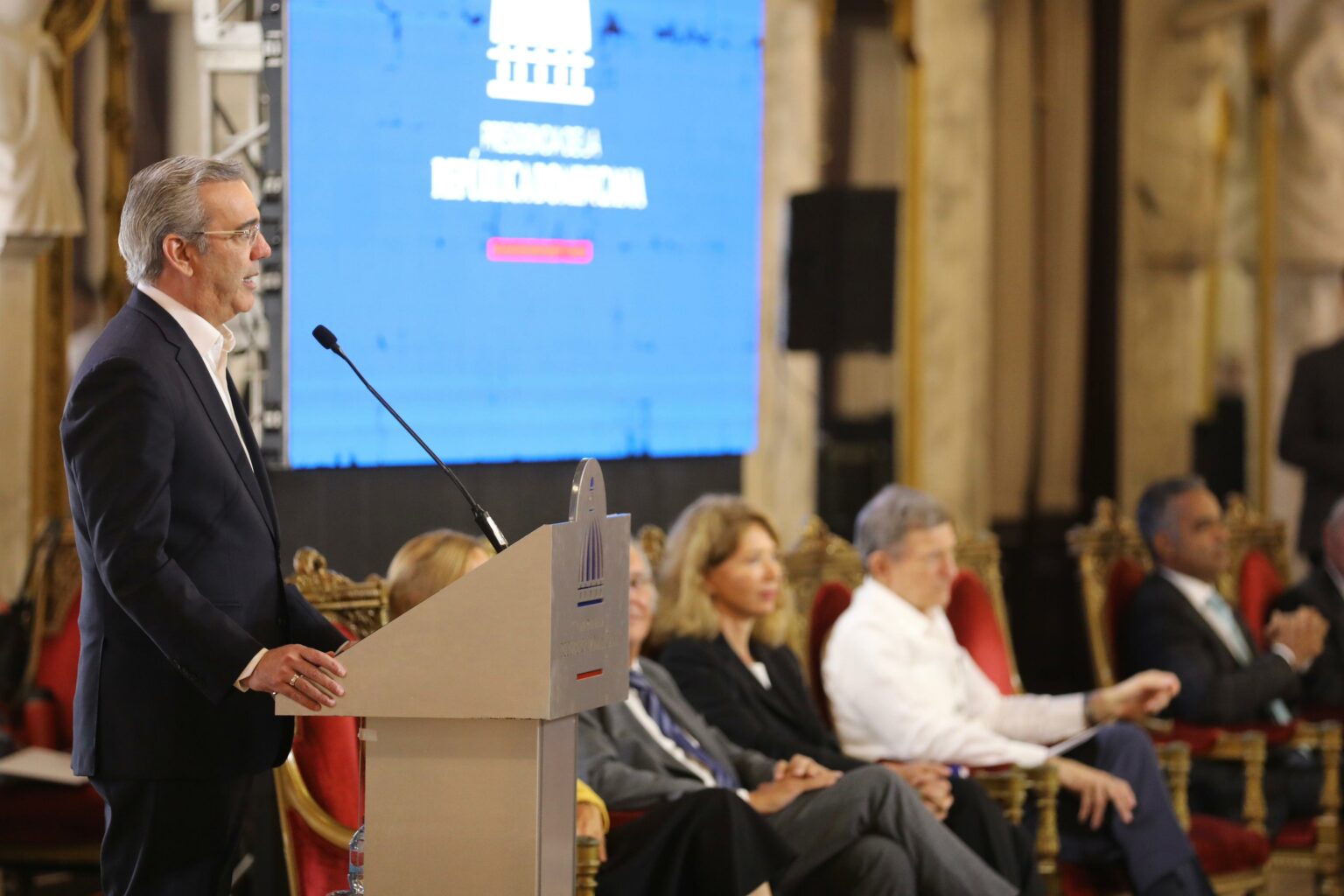 Santi Domingo.- President Luis Abinader of the Dominican Republic has emphasized the strong relationship between his country and the European Union (EU), the second-largest foreign investor in the Caribbean nation. Speaking at a meeting titled "The Dominican Republic and European Union – natural partners" at the National Palace, Abinader highlighted Europe's leadership in tourism investments, totaling over 5 billion euros (approximately 5.27 billion dollars), and its position as the second-largest source of remittances to the Dominican Republic.
According to data from the local Central Bank, there are approximately 1,000 companies with European participation in the Dominican Republic. These European companies contribute to more than 200,000 formal jobs and a significant portion of social security contributions in the private sector.
Abinader stressed the natural partnership between the Dominican Republic and the European Union, sharing values, joint efforts, and a common vision in addressing global challenges, including climate change, poverty reduction, and the protection of human rights.
He also praised the Economic Partnership Agreement (EPA) signed between the EU and the Caribbean in 2008, which has led to a tripling of trade relations between the two parties. This agreement has diversified local exports to the European market, including high-value-added products such as medical equipment, instruments, and supplies while attracting European investment to the Dominican Republic.
Abinader expressed his satisfaction with the imminent signing of a new association agreement with the 79 countries of the Organization of African, Caribbean, and Pacific States (ACP), likely to take place in Samoa. He also extended gratitude to the EU for its support in finding solutions to the crisis in neighboring Haiti, calling on European partners to continue contributing to Haiti's pacification and stabilization efforts.
The EU representative in the country, Katja Afheldt, highlighted the excellent and longstanding relations between the Dominican Republic and the EU, emphasizing the country's positive role as a solution-oriented partner. The political, economic, and social stability of the Dominican Republic, along with its ambitious reform agenda, positions it as a priority partner for Europe.
The Spanish ambassador emphasized Europe's strong commitment to trade with the Dominican Republic, which has seen a 65% increase in trade in the last two years. Minister of the Presidency Joel Santos Echavarría reported a substantial number of visitors from the EU states to the Dominican Republic, highlighting their collaboration on sustainable development projects, such as the removal of plastic waste from the Ozama and Isabela rivers through initiatives like Interceptor 004, which is part of cooperation with the Netherlands.