Flair Airlines lands in the Dominican Republic with more than 5 weekly flights to Punta Cana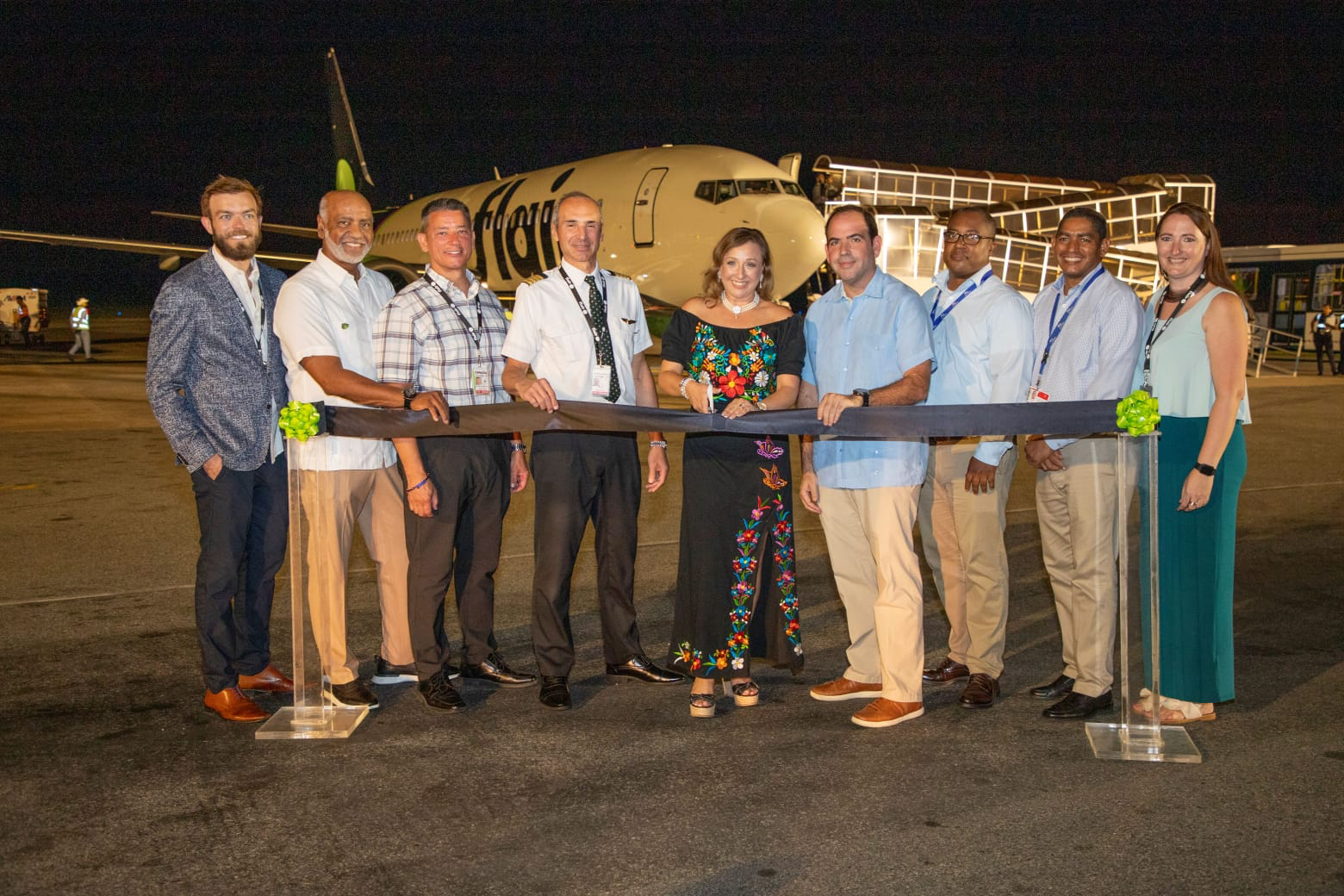 Toronto.- Flair Airlines, a Canadian airline known for its affordable fares, has introduced its service in the Dominican Republic with the launch of its Toronto – Punta Cana route. This inaugural flight marks the beginning of direct flights between Toronto Pearson International Airport (YYZ) and Punta Cana International Airport (PUJ). Initially, the route will offer more than five weekly flights, increasing to daily service on December 18.
In addition to the Toronto-Punta Cana route, Flair Airlines will also introduce a second route from Ottawa International Airport (YOW) to Punta Cana International Airport on December 23, with twice-weekly service.
Stephen Jones, the president and CEO of Flair Airlines, expressed excitement about this milestone, stating that they are thrilled to offer Canadians an affordable and exciting destination. Expanding their network in the Caribbean is a significant part of their growth strategy, and they look forward to welcoming travelers on board for a sun-soaked getaway in Punta Cana.
Giovanni Rainieri, director of Air Operations at the Punta Cana International Airport, expressed gratitude to Flair Airlines for choosing their airport as part of their expansion plans. He hopes that these new direct routes from Toronto and Ottawa will promote tourism and economic growth between Canada and the Dominican Republic, allowing Canadian passengers to experience the Dominican culture and its people from the moment they arrive.
One-way tickets, including fees and taxes, start at $150 for flights from Toronto and Ottawa. However, availability for these rates is limited, so travelers should plan accordingly.