JetBlue Cuts Thanksgiving Flight Offer by 8%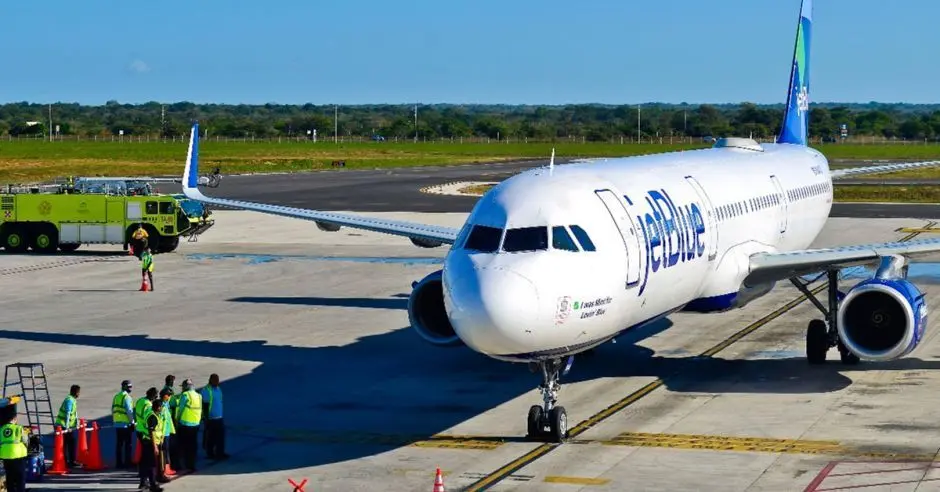 UPDATED ON NOVEMBER 13, 2023
Jetblue is the only U.S. airline that has reduced its Thanksgiving flight offerings compared to the same period in 2022, while American, Delta, and United have increased them.
According to the website Simple Flying, for this year, Jetblue has scheduled 3,445 flights and 506,917 seats between November 22 and 26, 2023, which, compared to 2022 in the same season (November 23 to 27), offered 3,731 flights and 553,635 seats, i.e., a reduction of 8% and 9%, respectively.
Jet Blue made the following statement to Dominican Today, which we like to share with our readers:
"At JetBlue we are dedicated to flying to where our customers want to go. We have shifted the capacity you mentioned to international routes, which have seen strong demand. The difference in domestic capacity is offset by this increase in our international routes, all driven by the needs of our customers.
Additionally, the 2023 peak Thanksgiving travel season begins up to a week before the Thanksgiving holiday, and this trend has only strengthened since remote work has become more commonplace.  We have responded by increasing departures at the beginning of the true peak travel period – a direct reflection of recent travel trends amongst our customers.  Between the peak of November 16 to November 27, our capacity is up 2% year-over-year."
American and Delta will offer 2.67 million and 2.53 million seats, respectively, an increase of 4% and 6% compared to last year's Thanksgiving season.
Southwest will offer 3.18 million available seats, increasing 14% over last year, while Avelo will grow 57% and Breeze 80% this season, according to Simple Flying.