Fuente execs host tour for European, Arabian cigar experts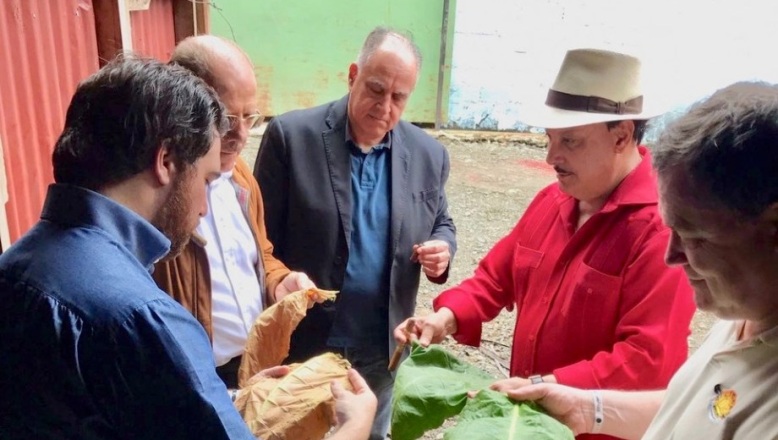 Carlito Fuente, red shirt. Photo elnuevodiario.com.do
Santiago.- Distributors from Dubai and the United Arab Emirates visited the country's second biggest city to observe processes of the Arturo Fuente factory, which produces world-class handmade cigars which make Dominican stogies the most coveted abroad.
Also present was the journalist Patrick Brais of Dubai's  Virtuozity magazine, specialized in luxury items, and members of Luxembourg's famed Cigar Lovers Club.
Fuente Cigars executives Carlito Fuente and Ciro Cascella hosted the visitors to a tradition that continues since 1912.
The visitors were given a guided tour of the factory and the tobacco plantations and were also invited to the Chateau De la Fuente, inspired by Ernest Hemingway's house, in Key