US Embassy announces new website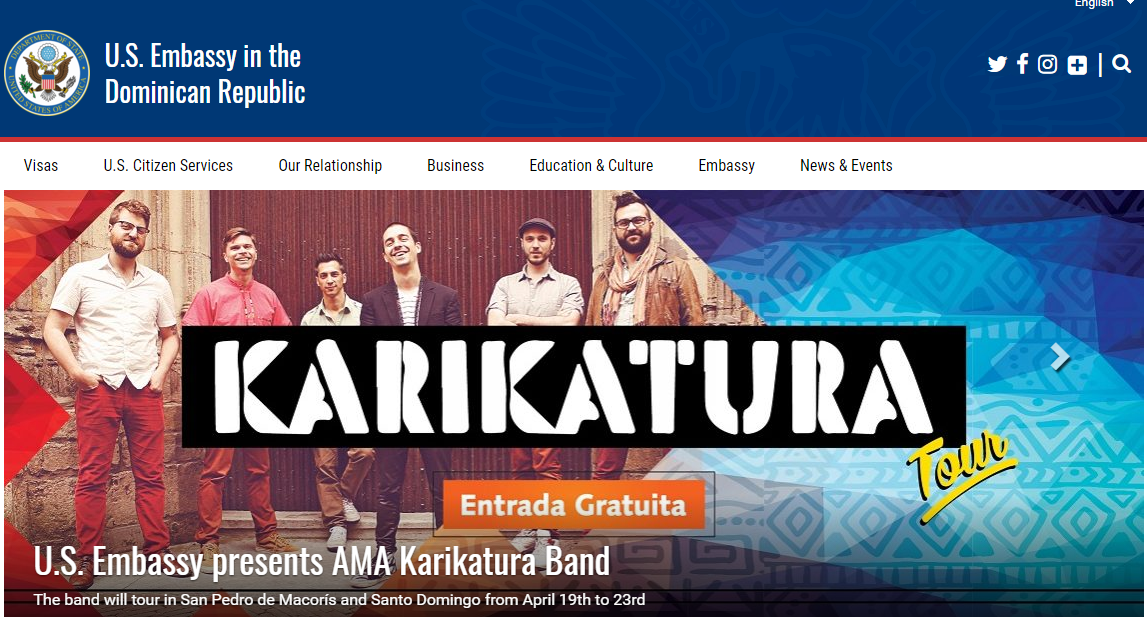 Website
Santo Domingo.- The Embassy on Wed. announced its new website, available to all users starting today Thursday. The site do.usembassy.gov contains information in English and Spanish.
On the website, users can find up-to-date information on immigrant and nonimmigrant visas, services for US citizens, relationship between the two countries, business opportunities for Dominican and US companies, scholarships, academic and cultural exchanges, and events and the Embassy's diplomatic initiatives  in the country.
"This website is the only authorized source with information on US visa policies in the Dominican Republic," the US Embassy said in an emailed statement.
"The change in the web platform also facilitates navigation on mobile devices, offering a flexible design that adapts to different screen sizes and options for sharing content on social networks," the US Embassy said, adding that transition is part of a modernization process initiated in 2016, which includes the portals of all US embassies worldwide.
It also has a presence on other digital platforms in Santo Domingo, such as social networks Facebook (@EmbajadaUSASantoDomingo), Twitter and Instagram (@EmbajadaUSAenRD), in which it provides daily information on its activities.