Bahia Principe signs deal with Expedia to power package bookings in the USA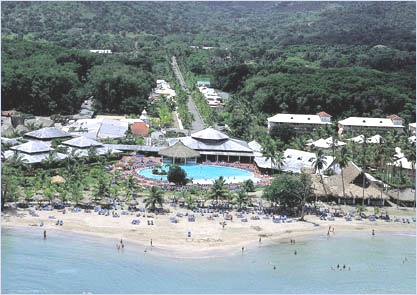 Bahia Principe, Rio San Juan
Madrid, Spain. – 9th October, 2017 – The Expedia group and Bahia Principe Hotels & Resorts have announced a strategic technology partnership which will enable the global hotel chain to offer package bookings directly on www.bahiaprincipe.com<http://www.bahiaprincipe.com> US point-of-sale.
Package bookings drive incremental demand for hotel partners as package bookings typically have one and a half times the length of stay than a standalone hotel booking and half the cancellation rate.
Bahia Principe Hotels & Resorts boasts twenty-six properties spread across the Dominican Republic, Mexico, Jamaica, Canary Islands and the Balearics. It is part of the prestigious Grupo Piñero, one of the largest companies in the Spanish tourism sector.
By using Expedia's best-in-class technology, the company's new package booking option will enable its consumers booking on Bahia Principe's US points-of-sale to combine their stay at a Bahia Principe hotel with a flight booking from one of more than 500 Expedia airline partners, driving incremental demand and revenue for the hotel group.
"We are always looking at new ways to grow our business.  By using Expedia's technology, we can now attract longer length of stays which are booked further in advance and with lower cancellation rates. It is also proof of our good relationship with Expedia to be able to use them as a distributor and as a technology partner to benefit our business," said Juan Campins, Ecommerce & Direct Sales Corporate Director, Bahia Principe Hotels & Resorts.
"The collaboration with Bahia Principe evidently shows that our heavy investment in technology innovation is paying off for our hotel partners. We see an increasing number of our chain partners looking to work with us on these ground-breaking initiatives which deliver value beyond distribution, said Luis Hurtado de Mendoza, Senior Director, Key and Distribution Accounts EMEA-LATAM, the Expedia group.  "Our ambition is to use Expedia's strengths in technology, marketing and data to drive as much value as we can for our partners, such as Bahia Principe."
The package path is now live on Bahia Principe's U.S. point-of-sale. This strategic technology partnership follows other hotel chain's announcements, including Expedia also powering Marriott International, Inc.'s "Vacations by Marriott" site.