Exporters, Bank prize aims to spur trade with Central America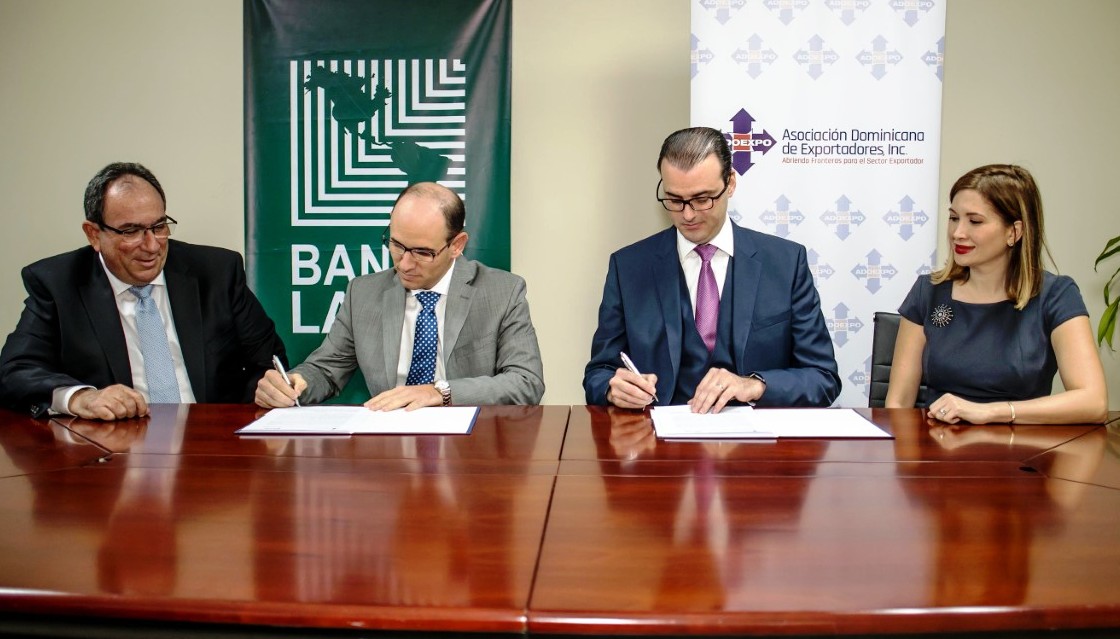 Álvaro Sousa Sevilla, Edgar Iván del Toro Tora sign the agreement
Santo Domingo.- The Dominican Exporters Association (ADOEXPO) and Multiple Bank Lafise on Tues. announced the creation of the "Lafise Export Company" award for export companies that excel in trade with Central America.
The prize forms part of an inter-institutional agreement to promote that region as a market with great potential for the destination of local products and services.
ADOEXPO president Álvaro Sousa Sevilla and Banco Lafise general manager Edgar Iván del Toro Toral, signed the agreement at the bank offices on Lincoln Av., accompanied by ADOEXPO executive vice-president Odile Miniño Bogaert, Grupo Lafise director Enrique Zamora, among other executives from both entities.
"The new award will also contemplate granting an accompaniment sponsored by Banco Lafise in the country of destination of exports in Central America of the awarded company, where it will count with business rounds with regional counterparts with the objective that it can increase its exports even more towards that market," according to a press release.
The statement adds that the "Lafise Export Company" prize will be awarded to the nominees during a cocktail to be held every year prior to ADOEXPO's Dominican Exporters Gala.