Belgians go loco for Dominican cocoa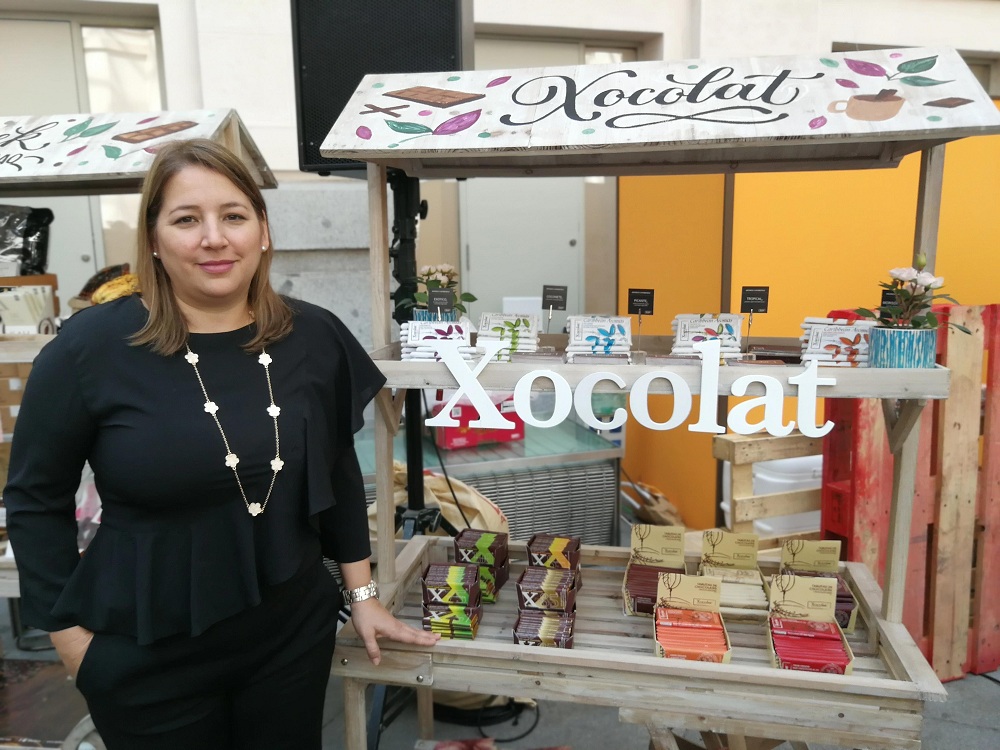 D. Munne.
Brussels.-Dominican cocoa and chocolate were showcased for the first time in the Belgian edition of the Chocolate Show, the largest international event of its kind, held from Feb. 22 to 24 in Brussels.
The 6th annual event brings together the main Belgian chocolate companies.
Five Dominican companies exhibited their export in Dominican Republic's pavilion and made contact with local buyers.
The visit by the local delegation was coordinated by Dominican Embassy and the Tourist Promotion Office in Belgium, whose jurisdiction also includes the Netherlands and Luxembourg.
The First International Cocoa and Chocolate Forum hosted professional chocolatiers.
Also attending was CONACADO agency commercial director Abel Fernandez and Diana Munné founder of Xocolat, who dictated the conference "Cocoa in the Dominican Republic: producer association and social and environmental responsibility."
"Our cocoa producers remain committed to the elimination of deforestation, the maintenance of cocoa ecosystems and the protection of land and forests," she said.