Restaurants Passion by Martín Berasategui of Paradisus by Melía supports "Gastronomic Diplomacy"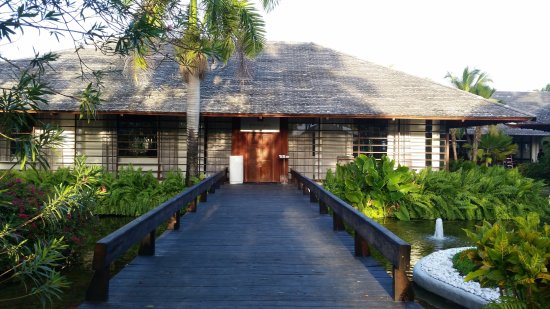 The Paradisus by Meliá hotels (Paradisus Punta Cana and Paradisus Palma Real) and their  Passion by Martín Berasategui restaurants supported the "Gastronomic Diplomacy" initiative of the Ministry of Foreign Affairs ( Mirex ), through the "Let's Talk about Gastronomy" conference in charge of the laureate Spanish chef Martín Berasategui, who has 10 Michelin stars and two restaurants under his label at the aforementioned hotel in Punta Cana .
During the event, Berasategui received the book "Ancestral Flavors," a compendium of recipes from Creole cuisine by 18 renowned chefs, by Anyarlene Bergés, VP of Communications and Institutional Relations of INICIA, a business group that also provided support to the project.
The Spanish Chef also received an acknowledgment from Luis Ros, president of the Dominican Academy of Gastronomy.
In the same way, Inés Páez (Chef Tita), advisor of the Mirex Gastronomic Diplomacy Unit, who is a disciple of Berasategui, expressed the importance of having one of the greatest and most prestigious chefs in world gastronomy on that stage.
Prior to the Conference, the spectacular spaces of 16th Century Houses served as the setting for an exquisite 6-hand dinner with luxury guests, prepared by a group of prominent local chefs, led by Chef Martín Berasategui, Chef Tita and Chef Erik Malmsten
Daniel Lozano, Managing Director of the Paradisus brand in the Dominican Republic, said, "Martin Berasategui's commitment to value in Paradisus by Meliá hotels reinforces the high quality offered to national and international tourists, within the different gastronomic variety they offer in their hotels in the Dominican Republic."
Chefs Juan Manuel Feito and Cosimo Urso of the Paradisus by Meliá hotels and their Passion by Martín Berasategui restaurants joined hands to be part of the exquisite group of chefs that made these culinary delights possible.