International reserves fall 6.08% as dollar rate sees pressure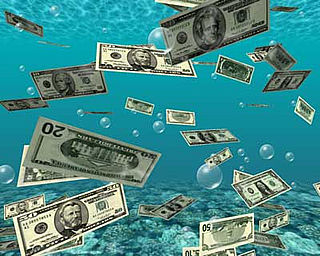 Santo Domingo.-  International reserves fell 6.08% in a month, from US$6.7 billion in January to US$6.3 billion at the end of last month, according to figures from Dominican Republic's Central Bank.
The country's saving in the US currency fell by US$407.9 million in one month, whereas reserves however remain above the US$6.04 billion reported in December.
The Public Credit Directorate reported US$96.2 million in payments for the foreign debt service in February, which is coupled with heightening demand for dollars and the ensuing rising pressure on the market since the start of the year.
Despite the lack of official reports of interventions in the exchange market in February, economist Ernesto Selman recently said the Central Bank had injected US$400.0 million in early March to ease the pressure on the exchange rate, while another injection of US$275.0 million is expected this month.
Central Bank mum
The Central Bank officials didn't respond to requests by diariolibre.com for information on the causes that led to the decline in international reserves in February.