Dominican Republic, Cuba take 'historic' step toward free trade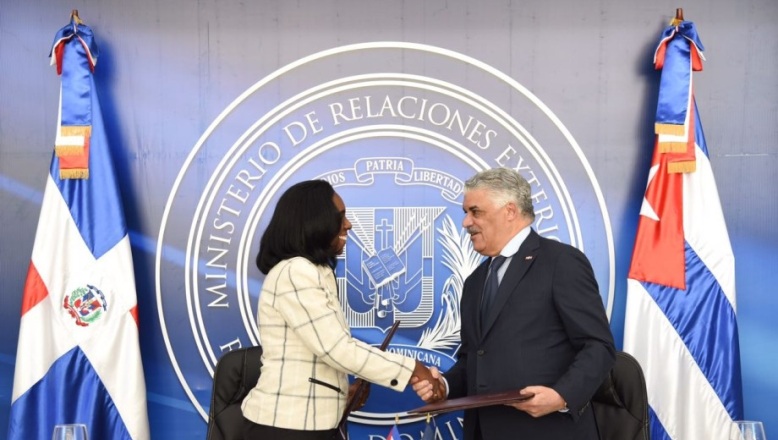 Ileana Núñez, Miguel Vargas.
Santo Domingo.- The Dominican Republic and Cuba on Friday agreed to negotiate a Partial Scope Agreement, to bolster economic, trade and cooperation between both nations.
Foreign minister Miguel Vargas and Cuban deputy Foreign minister Ileana Núñez signed the agreement during a ceremony at the Dominican Foreign Affairs Ministry.
Vargas called the initiative a "historic moment" in the bilateral ties, "which will pave the way for two nations united by strong historical and cultural ties such as the Dominican Republic and Cuba, to build an even stronger ties to benefit their citizens."
He stressed the bilateral trade of US$91.0 million in 2015, with a nearly 70% jump in Dominican exports to Cuba from 2010 to 2015, of US$53.0 million. Cuba exported around US$38.0 million to the Dominican Republic in 2015, 38% higher from 2010 to 2015.
In a statement, Vargas said will an area of ​​tariff preferences or be established that will have basic trade rules and disciplines aimed at eliminating non-tariff barriers in bilateral trade, "thus helping to create and increase trade and cooperation between the parties, encouraging the participation of different economic operators."