Trump-linked firm signs US$900K contract with Dominican Gov: thehill.com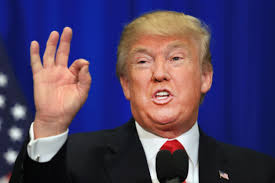 Santo Domingo.-  A company connected to the real estate mogul and US president Donald Trump has signed with its first foreign government client: the Dominican Republic, outlet thehill.com reports.
"The Florida-based firm (Ballard Partners) helped Trump win the state in the presidential election, and recently opened a K Street office to expand its business to Washington," the outlet reorts.
Thehill.com reports that the Dominican Republic signed a one-year US$900,000 contract with the firm, according to new disclosure reports filed with the Justice Department. "The contract does not list specifics about what the firm, founded by longtime Florida lobbyist and fundraiser Brian Ballard, will be doing for the country."
"It only says that the firm will be providing 'various strategic consulting and advocacy services to [the government of the Dominican Republic] in relation to businesses' with the US."
"It shall be the responsibility of the firm [Ballard Partners] to consult with [the client] and to advocate on their behalf the situations and matters that [the client] deems necessary and appropriate before the Federal Government of the United States of America," thehill.com reports.