Construction on Cable Car stations again shows progress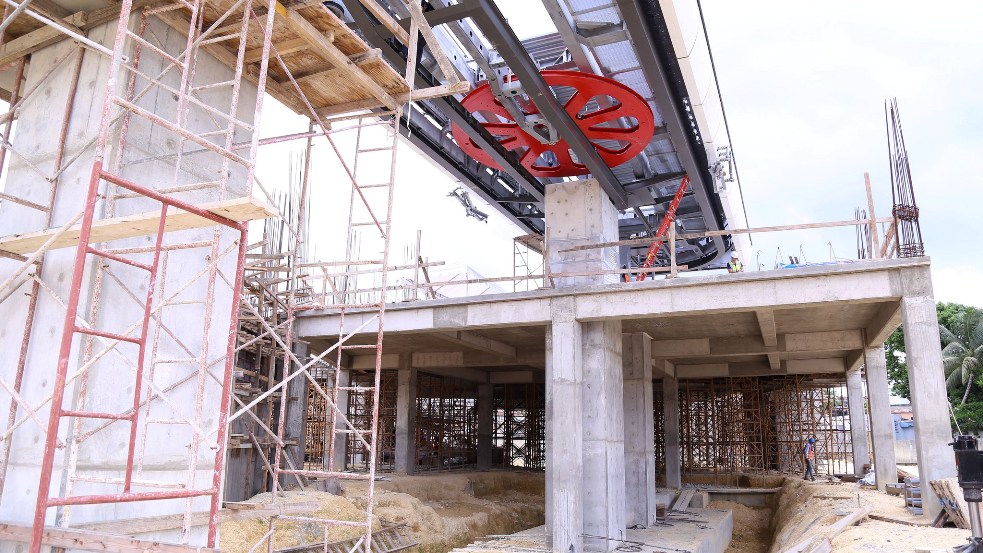 Gualey. Photo El Diario de San Juan
Santo Domingo.- The two Santo Domingo Cable Car stations most plagued by delays in construction now show more progress, especially the one next to the Santo Domingo Metro's Brito station, at the foot of the bridge "La 17."
The metallic structures are already complete, while the mechanical-engineering part still hasn't been started.
Station No. 2, located in the poor barrio Los Tres Brazos, shows the most delays, but the pillars that support the cables and the cabins are already built.
The owners of a few houses have awaited eviction during three months and expect the price of their property will be paid by the project overseer URBE.
The Santo Domingo Cable Car is expected to benefit some 300,000 people in 30 districts of Santo Domingo Norte and Este. It will operate as an extension of Santo Domingo Metro Line 2, connection with the station at the barrio Gualey.