Dominican, Jamaica leaders eye ambitious agreements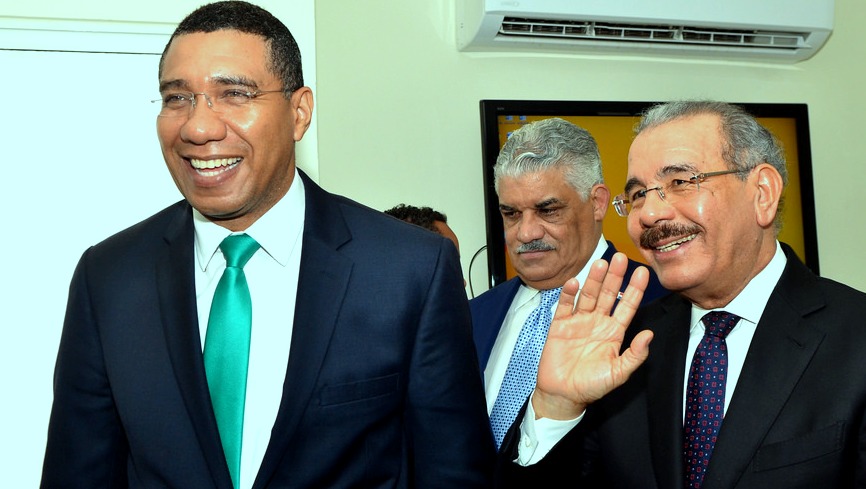 A. Holness, D. Medina
Santo Domingo.-  The Dominican Republic and Jamaica on Tuesday agreed to increase trade, bilateral investment , cooperation in tourism and in the training of teachers and students.
In a joint statement in the National Palace president Danilo Medina and Jamaican prime minister Andrew Holness stressed the opportunities to bolster cooperation in tourism and stated their interest in a Tourism Multi-destination pact as soon as possible.
The leaders stressed the importance of cooperation in ​​transport links and discussed Jamaica's plans to host the UN World Tourism Organization Conference on Sustainable Tourism.
They announced support for exchange programs on training, an initiative to be materialized with teachers and students from both nations, which aims to promote and develop skills in Spanish and English.
During his visit, Holness stated an interested in learning about the Dominican government's social programs, especially affordable housing through public-private partnerships such as the sprawling Ciudad Juan Bosch, which can be applied to similar initiatives in Jamaica.