Senator says US$250.0M loan for dam in southwest advances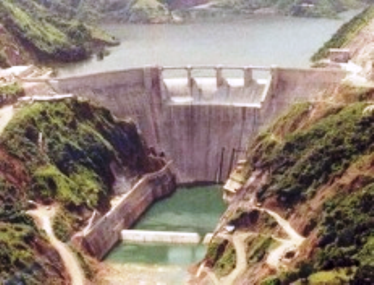 Monte Grande dam, drawing
Barahona, Dominican Republic.- Senator Eddy Mateo Vásquez on Saturday affirmed advances in the US$250.0 million loan requested from the Central American Economic Integration Bank to build a dam in Monte Grande (southwest).
Mateo said a Senate commission recently met with Dams and Canals agency (Indrhi) director Olgo Fernandez, to provide details about the new loan. Two weeks ago Fernández said the country expects a new loan from the Central American Bank to finance Monte Grande.
The lawmaker, speaking after a Conference at Barahona's Catholic and Technological University (Ucateba), called the new financing more advantageous than the loan initially approved by the Brazilian National Economic and Social Development Bank (BNDES), and expects it to soon reach Congress for approval.