After cold shoulder, energy czar now hails natural gas power plants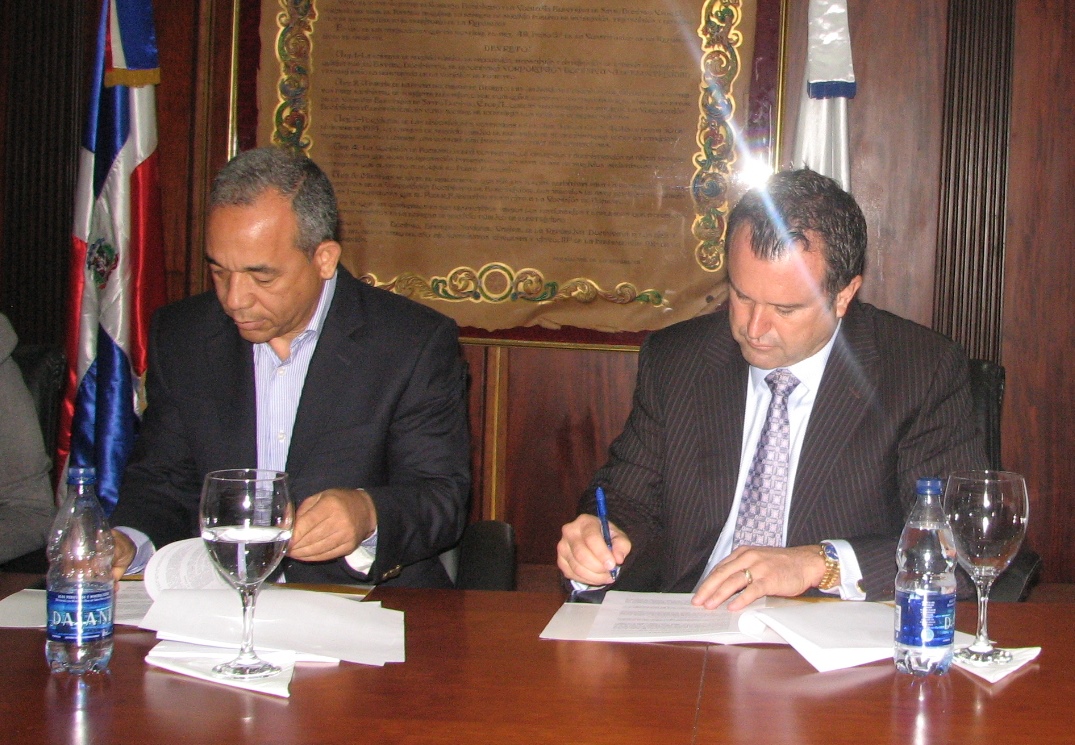 Ruben Jimenez Bichara signs a preliminary agreement with NEC CEO Greg Michaels. File photo
Santo Domingo.- Once the Punta Catalina power plant project concludes in December 2018, the Government will start establishing long-term electricity sector contracts and projects fueled by natural gas.
The statement by State Electric Utility (CDEEE) CEO Rubén Jiménez Bichara comes after separate offers as far back as February 2011, by US-based companies Chernier Energy and North Energy Central to build natural gas-fired power plants were met with foot-dragging.
He said "in principle," a tender for a 900 megawatt project will be called to "put the country at the top" of energy availability.
The official also affirmed that he was "rather surprised" by the Odebrecht investigative commission's final report and recommendation that the Brazilian company continue the plant's construction. "I found it very well."
He said the commission found that Punta Catalina is being built at 6% below the average cost of similar facilities in the region and would even be 15% lower if other factors are analyzed.