Dominican Rep. tops Taiwan investment in region; more possible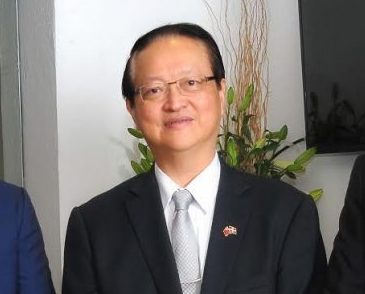 Valentino Tang. Photo elnuevodiario.com.do
Santo Domingo.- Some 24 Taiwanese companies explore the country's business opportunities and aim to invest in sectors such as tourism, agriculture, manufacturing and textiles.
The business leaders met with officials of the Dominican Republic Export and Investment Center (CEI-RD) also stated an interest in investment to boost local exports to the US and the Caribbean region.
In a statement, the CEI-RD said the business leaders stressed Dominican Republic's geographic convenience, which makes it attractive to multinational companies. "The CEI-RD will accompany the investors so that they can settle in the country taking advantage of the incentives offered by the Dominican government."
It said the CEI-RD technical team will monitor each of the companies so that their operations in the country achieves the best results.
In that regard, Taiwan ambassador Valentino Tang, stressed his country's joint work with the Dominican Republic to attract new investments, noting that the 24 companies strengthen Taipei-Santo Domingo business ties.
Tang also noted the efforts to attract Taiwanese investors residing in the US, to take advantage of the proximity of both countries. "So far Taiwanese investment total US$168 million, generating 3,000 direct jobs, making the Dominican Republic the country with the largest Taiwanese investment in the region.