Electricity Pact advances with draft of final documents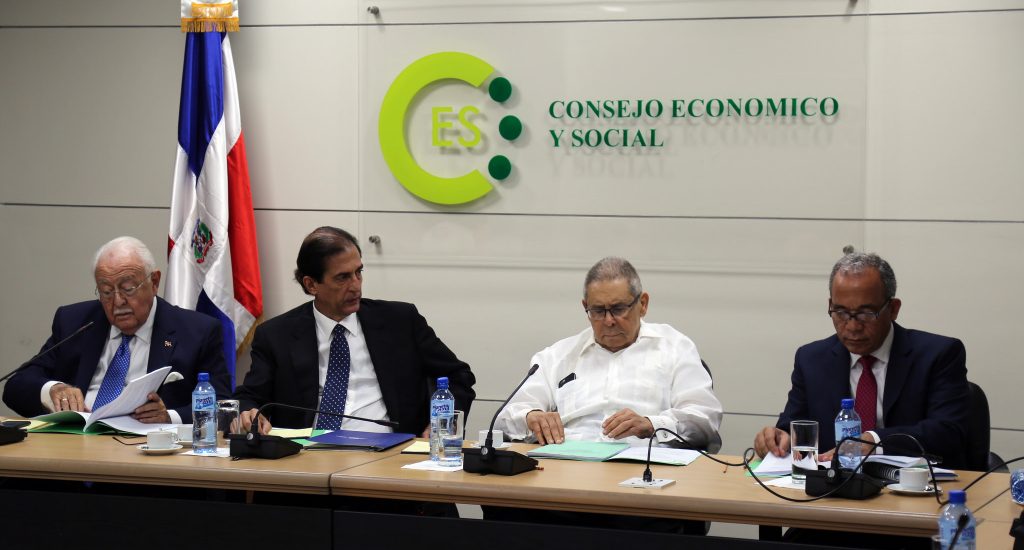 Electricity Pact members
Santo Domingo.- The participants of the plenary meetings leading to the National Electricity Reform Pact Sector on Thurs. received the draft with the final document approved in the pre-plenary gatherings, to expresses observations in writing to reach a consensus.
These observations, which must be registered on the forms, must be submitted to the meeting next Tues., where the consensus approved during the pre-plenary meetings and working groups will be ratified.
Disagreements continue in three fundamental points and in total there are 28 disagreements in the preparation of the final document that will result in a signed pact.
The disagreements could give rise to some issues, such as the Punta Catalina power plant business model, that would be left out of the pact for failing to having reached an agreement. The same could happen with the issue of the independence of the overseers and follow up to the points agreed in the pact.
According to Economic and Social Council (CES) director Iraima Capriles, the points could be resolved after the signing of the Pact as has happened with previous agreements in which some points have not been agreed.
The plenary session on Thursday agreed two more meetings for the 22nd and 24th this month.