After 72 years of ties, Dominican embassy in Taiwan to close in 30 days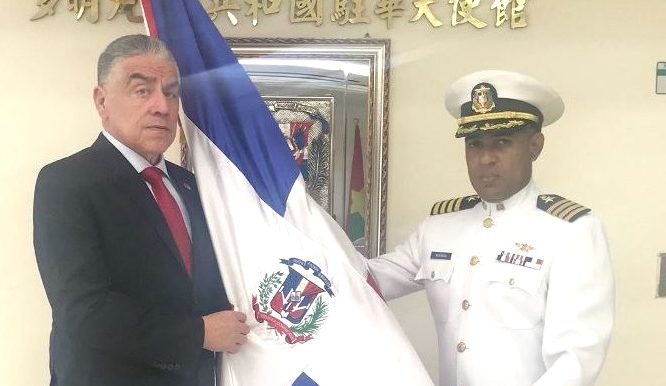 , Jose Manuel Soto J. (l.)
Santo Domingo.- Dominican Republic's Foreign Ministry on Tues. said it gave its ambassador in Taiwan, José Miguel Soto Jiménez, to 30 days to definitively close that diplomatic mission and return to his country, along with the rest of the diplomatic staff.
The announcement comes just one day after the Dominican Republic and China announced formal diplomatic ties.
In response Soto immediately ordered the removal of all patriotic symbols from the Dominican diplomatic headquarters in Taipei.
The diplomatic note, signed by acting deputy Foreign minister, César Medina, instructs Soto to shutter Dominican Republic's embassy in Taiwan, after 72 years of diplomatic ties with Taipei.