Dominican economy posts 'robust' 6.4% growth in 1Q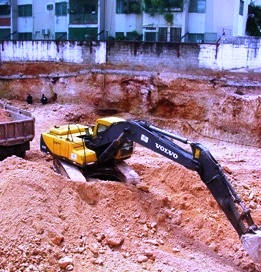 Construction rebounds
Santo Domingo.- Central banker Hector Valdez Albizu, on Wed. said the Dominican economy posted a "robust" growth of 6.4% in the first quarter.
He said the growth results from the economy's sustained momentum and the central Bank's "flexible" measures adopted in mid 2017.
He said Dominican Republic's growth has led the Latin American region, "which in the cases of greater expansion don't exceed 4 percent."
Among the "robust sectors the official cited mining with 4.2%, local manufacturing 6.9%, construction 9.3%, retail 8.2%, services 5.3%, energy and water 6%, hotels, bars and restaurants 6.9%.
"In general terms, the main sectors of the economy have had very strong growth in this quarter and it's in a certain way, as the Monetary Fund pointed out in its report, that they're contemplating that the effect of economic liberation was going to be felt more strongly, with greater momentum during the year 2018," Valdez said.