The country had better bolster productive apparatus, Industries warn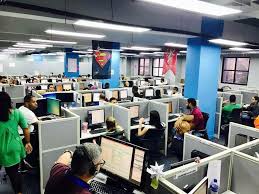 Santo Domingo.- Dominican Industries Association (AIRD) vice president Circe Almanzar on Wed. said the Dominican Republic has to strengthen its productive apparatus, because in her view, the country's services sector has been growing based on external resources.
"And they're not always necessarily going to come all the time. Although remittances have been a great help for the Dominican Republic, so has access to external financing, but it is no less true that these channels are exhausted and precisely the growth we have had in our country is due to the fact that we have had these resources, but there comes a time when if we don't strengthen our productive system, we will not get it," she said
Almanzar spoke during the evaluation session of the 3rd Industrial Congress that defined the priority issues for industry and free zones and where the goals proposed in the Second Congress were discussed but weren't reached.
The business leader said the countries that have grown globally have been those that have waged on their industry, employment, productive development and national added value.
More participation
"We have a sector that doesn't generate more sources of employment internally and that precisely what we want to achieve now is that tourism consumes what is ours, that the free zones consume what is ours and that the entire sector and everyone who comes here consumes what is ours, mining consumes what is ours, all investment consumes what is ours."