The Fed visits Dominican Republic to talk cybersecurity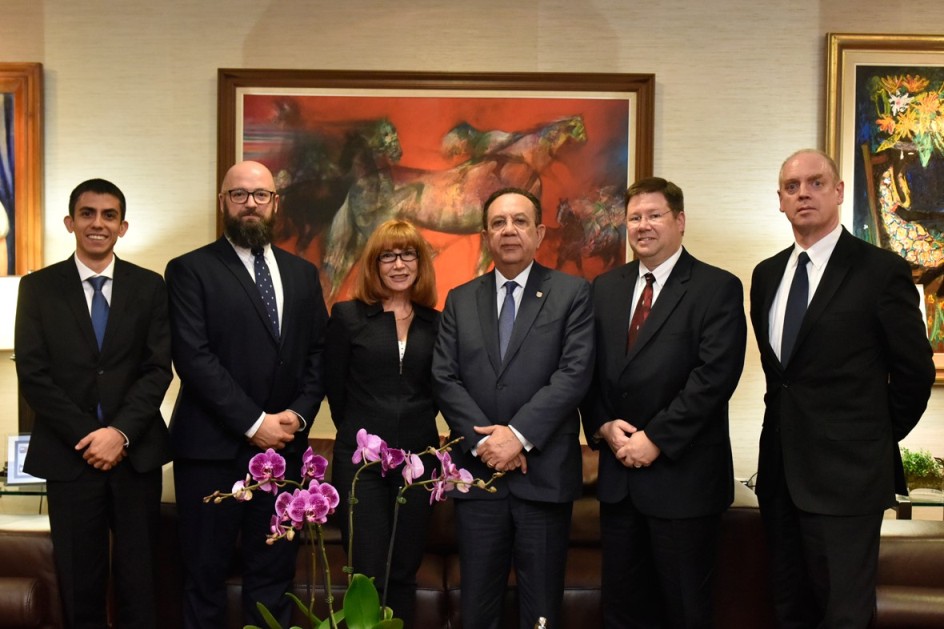 Santo Domingo.- Central banker Hector Valdez Albizu, on Fri. received in his office a delegation from the Board of Governors of the U.S. Federal Reserve, headed by Jason Tarnowski, vice president of the Federal Reserve of Cleveland.
Also present were banking specialists Chad Siegrist and Paul Neff and cybersecurity analyst Orlando Orduna.
"This mission is in the country providing assistance in cybersecurity to the Central Bank and the Dominican financial system," the Central Bank said in an emailed statement.
Valdez Albizu thanked the delegation's members and reiterated the commitment to implement the necessary measures that contribute to guarantee cybersecurity in the financial and payment systems. He said it's the first of the mission's several visits to the Central Bank to carry out those tasks.