Santiago prepares to be a smart and strategically functional city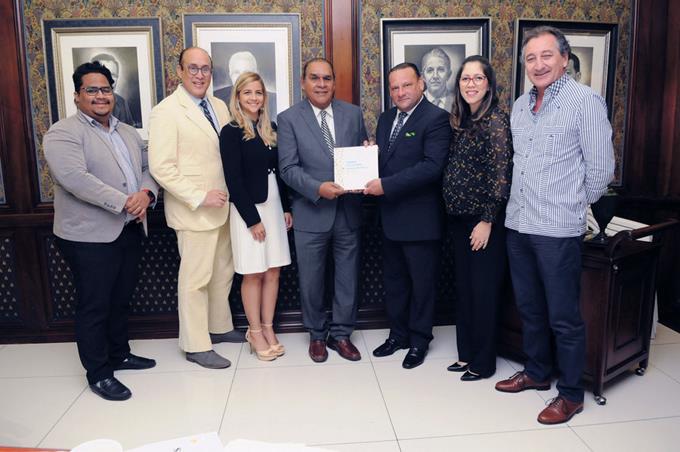 Sergio Cid, Reynaldo Peguero, Laura Partal, Miguel Franjul, Juan Carlos Ortiz, Mirtha Saleta and Julio Corral. JORGE CRUZ / DAILY LISTIN
Santiago de los Caballeros, one of the most important provinces in the country, has shown in recent years a dizzying urban and economic growth and is currently preparing to be an intelligent and functional city.
To achieve this, the public, private and civil society sectors work towards the achievement of the Santiago 2030 Strategic Plan, according to information offered during the Daily Listin Breakfast.
During the meeting, the president of the Council for Strategic Development of Santiago (CDES), Juan Carlos Ortiz Abreu, explained that more than 250 public and private entities are focused on creating the new Official City Agenda for the next decade, called Santiago 2030.
This plan contemplates major transformations in the Cibaeña metropolis and its axes raise the environmental urban recovery of the Yaque River, changes in the transport system, and projects that integrate all sectors of the province.
Ortiz said that with the implementation of this plan, the Merca Cibao, the Cibao Trade Center and the modernization of the Port of Manzanillo are sought.
"Live the Yaque"
Among the big bets in 2030 is "Live the Yaque" a proposal prepared by the Inter-American Development Bank, the City of Santiago and the CDES to promote the "Urban Environmental Recovery Project of the Yaque del Norte River."
Also, the person in charge of communications of the CDES, Laura Partal, explained that road transformation is of great importance to guarantee the integral development of the province.
Partal explained that the City Council and all unions of the National Central of Transport Workers (CNTT), must partner to implement the urban mobility plan and facilitate the acquisition of 380 buses of 30 passengers and boost the collective transport system.
Reynaldo Peguero, director of the CDES, stressed the importance of a public-private collaboration that has been characterized by its permanent support for the due development of the city and the municipality.
LEARN MORE
Friendly to the environment
Transformación Julio Corral, a CDES consultant, said that Santiago is committed to an inclusive and participatory urban planning that preserves the green and natural environment and aims to ensure sustainable food-generating agriculture.