Minister of Health recommends the use of masks due to dust from the Sahara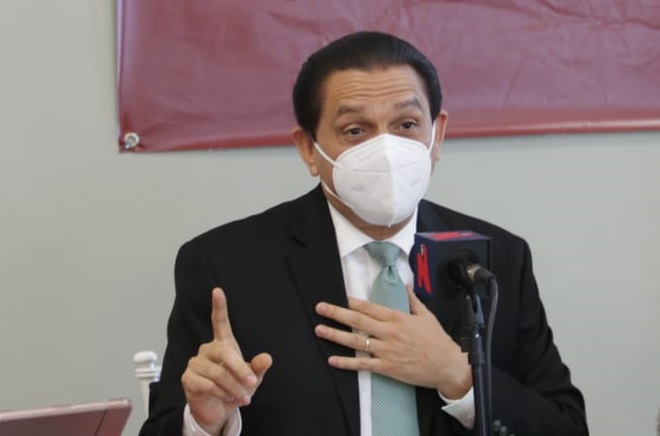 Daniel Rivera, the Minister of Public Health, has advised people to take precautions in the presence of dust from the Sahara, Africa, especially those with respiratory problems, whom he recommended using masks. The minister emphasized that people should not be alarmed but rather take precautionary measures to protect their health.
Rivera stated that individuals with respiratory conditions are the most vulnerable to the effects of the dust, and he recommended using masks and following the same hygiene measures used to prevent COVID-19 and influenza. He also advised avoiding exposure to heat and not touching the eyes, as the particles in the dust can cause temporary irritation to the eyes.
The dust from the Sahara arrives regularly before the cyclonic season and creates a dry and humid atmosphere, increasing respiratory diseases and other health conditions such as allergic processes. Rivera's comments demonstrate the importance of taking preventative measures to protect against the health risks associated with the dust.