Bond set for two nabbed for ambush of officials, extracting sand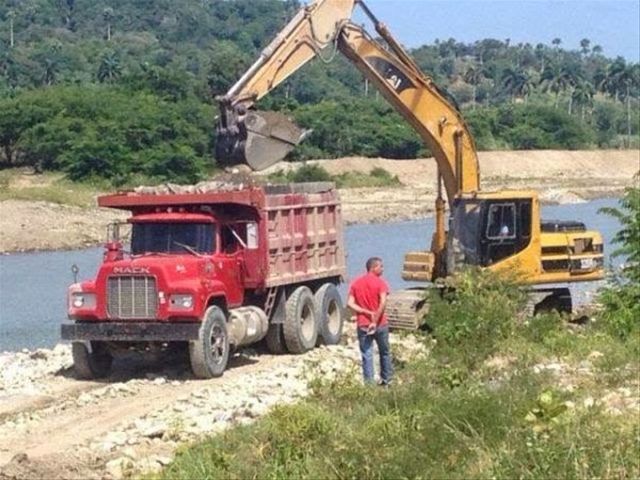 Santo Domingo.- A court set bond to releasetwo men arrested for assaulting environment officials in Azua, (south) whotried to stop three dump trucks from extracting sand from the Ocoa River.
Bail for Francis Gregorio Tejada was setat RD$300,000 and RD$100,000 forJeorifer Antonio Santana, who are banned fromleaving the country.
The assault occurred at around 6:30pmNovember 24, while officials responded to a complaint that three trucks were takingsand from the Ocoa River between Azua and Baní.
When the members of the military arriving atthe site, two of the dump trucks fled and a third was detained.
One of the trucks that fled was chased formore than 15 km, but the officials were ambushed in a dead-end street near the truckstop, Cruce de Ocoa.
In the ensuing incident several people were hurtand an Environment Ministry vehicle was damaged.
The preliminary report says the victims ofthe ambushe were Environment provincial director Ysidro Díaz and Environment prosecutorEusebio Corcino, Enviornment engineer Ovispo Familia, among others.