We'll fight in the streets every day, 'country's owner' says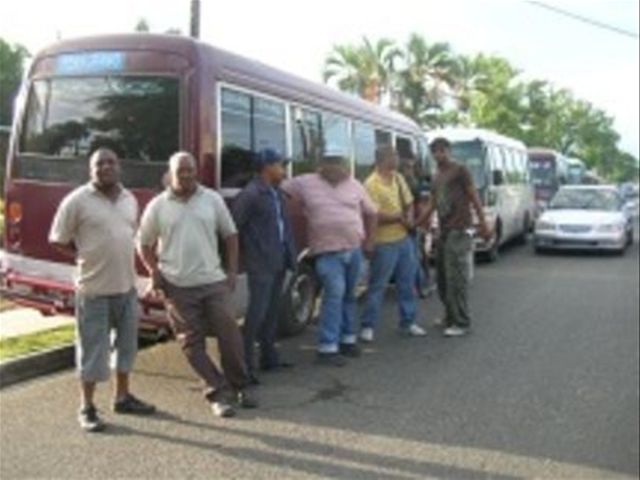 Santo Domingo.- Bus owners union (Fenatrano) bosssJuan Hubieres on Sunday warned that its members will be in the streets fighting"on foot every day" in January.
"In December we will be calm, becausefortunately time is slow but relentless, January arrives," Hubieres said.
"The government has to tell the countryif it's true that it has to continue giving RD$29 billion in subsidies to theserich people and the other sectors," he said, referring to the tax breaksprovided to some companies members of the National Business Council (Conep).
He reiterated that Fenatrano members will fighttogether with sugar cane workers and construction workers, because the Government wants to "steal more thanRD$15 billion from their pensions."
On the Superior Arbitration Court (TSA)ruling in favor of Conep's injunction against the transport monopoly, Hubieres saidthe decision "means nothing."
In a press conference at Fenatrano offices, theunion boss said if one day that ruling has any value, "the Government willhave to do what was done in Mazote, Guatemala, kill all drivers."
'Country's owners' would talk with bigbusiness
"We're open to dialogue, but not to gobeg like the Conep did with the Government," said Hubieres, who togetherwith the Conatra bus owners union the truckers Fenatrado, are known as the"country's owners" for their frequent and often violent strikes withapparent impunity.