Medina should 'box collaborators ears' to avert ruling party's division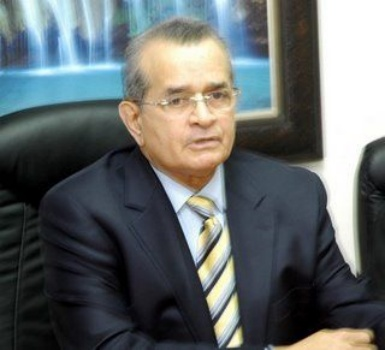 F. Ameyda. File.
Santo Domingo.- A cofounder of Dominican Republic's Ruling party (PLD) on Tues. asked president Danilo Medina to "box the ears" of his collaborators, whom he accuses of stoking the political organization's division.
Franklin Almeyda tweeted that divisions lead to a lack of governance, and eventually to economic crises. "Danilo Medina, tell those troublemakers to abandon the division game."
The veteran politico's spoke in response to a discreet meeting between presidency administrative minister, José Ramón Peralta, and a group of PLD senators, and to which lawmakers who support former president Leonel Fernández weren't invited.
Since then, Almeyda has waged a campaign on the social networks warning of a potential rift within the PLD. "We will continue making an effort to clear the way. Abandon the game of division."