US resumes deportations of Dominican ex-cons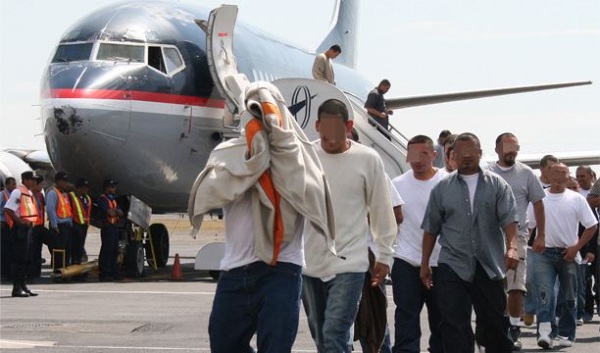 Santo Domingo.- The US Immigration and Customs Enforcement  (ICE) on Tuesday resumed the deportations of Dominicans who have served time in the United States, with the arrival of 22 ex convicts at Las Americas Airport.
The ex convicts form part of a first group deported in 2018, after suspended last November.
The group which arrived on an ICE plane escorted by 10 FBI and DEA agents was handed over to Immigration and Antinarcotics officers and of other agencies, and taken to a holding facility in Haina (south), where they'll undergo background checks.
The group of 20 men and two women served time at prisons in New York, Boston, Miami, Los Angeles, California, Philadelphia, Massachusetts, San Antonio, Texas among others.