Greens mark first year with march on the Palace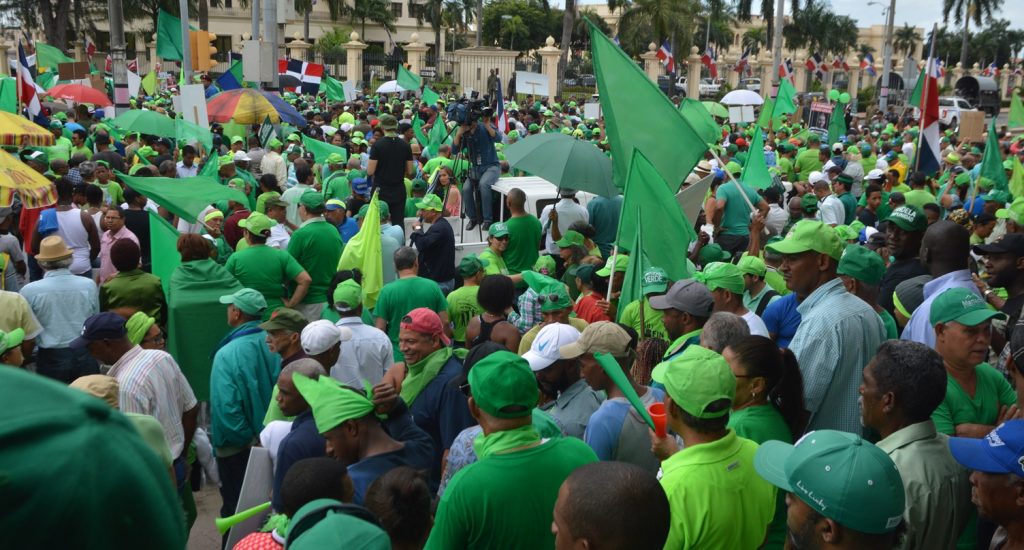 Greens Palace. Photo elnuevodiario.com.do
Santo Domingo.-The Marcha Verde (Green March) grassroots movement on Sun. marked its first anniversary with a rally near the National Palace, despite efforts by police to block off the access routes announced before the protest.
Chanting and waving banners the hundreds of protesters demanded an end to govt. corruption and impunity, its pulse seems to be slower.
"There's nothing that scares the powers that be, more than a peaceful protest, it makes them crazy," said veteran journalist Huchi Lora.
The Greens continued their protests as peaceful, diverse, festive and organized activity, reaffirming the prominence as a social movement without political partisanship.
To the beat of drums, whistles, pickets, chants, and a choir, and student, social, and provincial groups gathered near the National Palace at 9:40am at 30 de Marzo corner  27 de Febrero, where some protesters waved banners with president Danilo Medina's picture and the caption "ladronazo" (big thief.)