US agents arrest Dominican trying to fly from San Juan to New York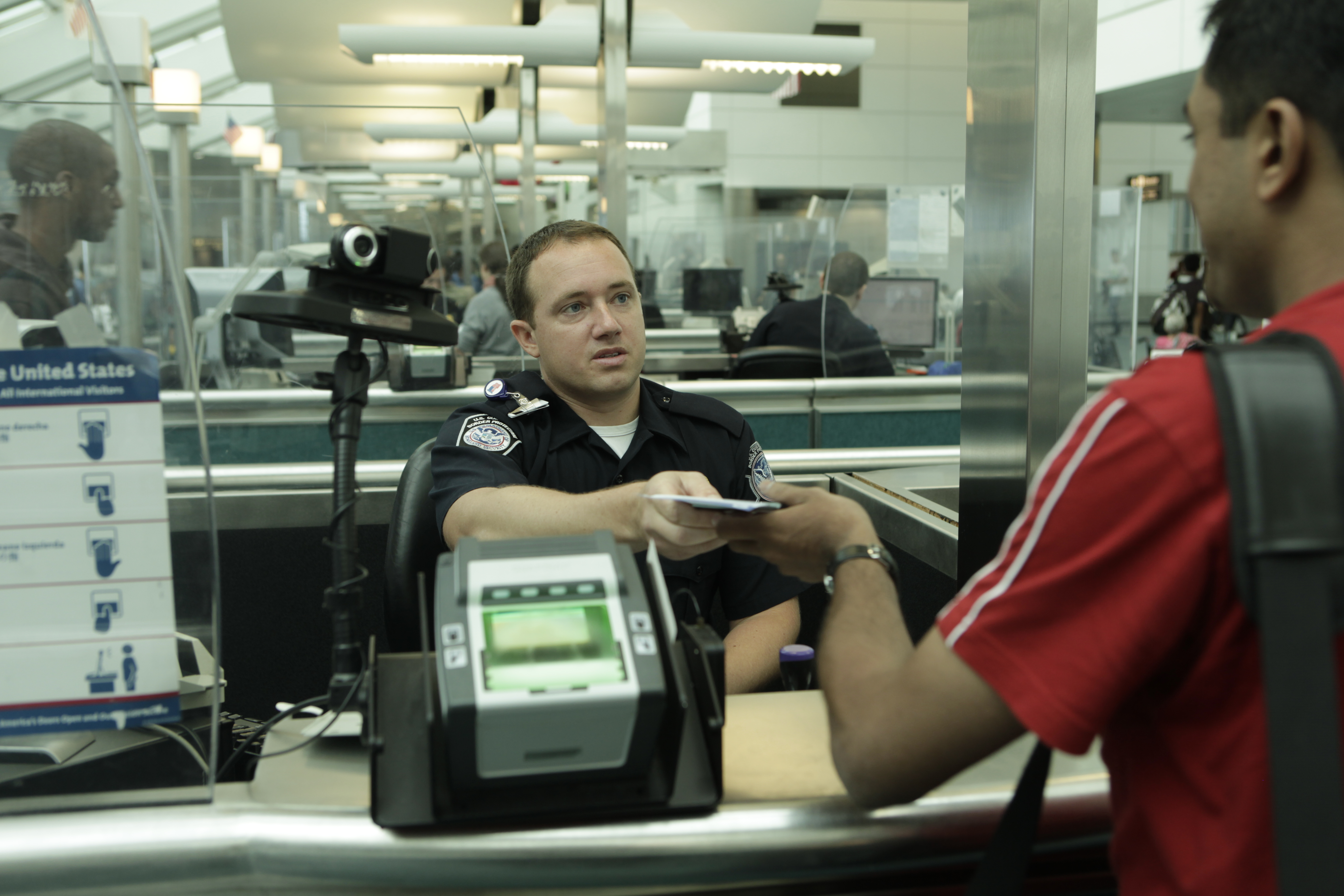 ICE officer. Photo CBP.JPG
San Juan, Puerto Rico.- U.S. Customs and Border Protection (CBP) officers found and arrested Tuesday a previously deported alien from the Dominican Republic attempting to fly to from the Luis Munoz Marin International Airport to New York.
Yorky Oscar Andujar-Lara, 34, a citizen of the Dominican Republic appeared Wednesday before the US District Court Magistrate Judge Marcos Lopez to face charges for violation of Title 8, United States Code, Section 1326(b)(2), for re-entering after a previous removal or deportation subsequent to a conviction for commission of an aggravated felony.
"Our officers are always vigilant to detect criminals who try to elude detection by stealing the identities of others using fraudulent documents," stated Edwin Cruz, San Juan Area Port Director.
CBP Officers conducting inspections, as authorized by federal law, found Mr. Andujar-Lara before boarding a flight from San Juan bound to JFK Airport. The defendant claimed to be Manuel Torres-Bruno, a citizen of the United States by presenting a Puerto Rico Driver's License.
Referred to secondary inspection, a biometric database revealed that the defendant was removed in November 2017 after serving 2 years for a conviction for Trafficking Control Substances by a court in Essex County, Maryland.  In 2011 Mr. Andujar-Lara had been given probation after an arrest by police in Lowell, Massachusetts for narcotics possession.
Mr. Andujar-Lara revealed his true identity and indicated that he entered the US without inspection on Dec. 2017 near Aguadilla, Puerto Rico.
CBP enforcement officers presented the case to on duty Assistant US Attorney Evenly Canals for prosecution.