US congratulates Dominicans on 174 years of independence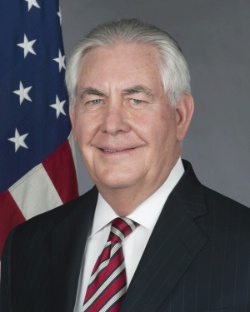 R. Tillerson.
Washington, DC.- "On behalf of the Government of the United States, I congratulate the people of the Dominican Republic on 174 years of independence.
"The United States values our longstanding friendship with the Dominican Republic. We applaud the Government's leadership in the Caribbean Basin Security Initiative, and more broadly, for its commitment to improving the political, economic, and social bonds within the Western Hemisphere.
"We look forward to working with the Dominican Republic to strengthen these partnerships for greater security and prosperity in the region, as stated in the Caribbean 2020 strategy.
"We send our very best wishes for a happy Independence Day to the Dominican people."
U.S. Secretary of State, Rex W. Tillerson